Allion Labs
The previous article introduced Allion PCIe U.2/U.3 Test Fixture. In this article, we will introduce the ESDFF (Enterprise and Data Center SSD Form Factor) Test Fixture.
The EDSFF form factor is a storage specification specifically defined for enterprises and data centers. In addition to its size, it is suitable for use with rack mounts, and it can use the connector defined in SFF-TA-1002 (1C/2C/4C/4C+) to provide different options in response to the demand for transmission speed, so it has gradually become the mainstream in the server industry.
According to the pin assignment of the SNIA REF-TA-1012, Allion's ESDFF 2C fixture is designed to be compatible with TA-1009, OCP NIC, GEN-Z, PECFF, SNIA Native NVME of Drive, and more. Thus, Allion adopted the SFF-TA-1002 2C connector as the final design for this fixture.
The following is an introduction to the fixture:
Appearance introduction
Since EDSFF 2C supports PCIe x8, we have adopted the traditional design concept and divided the fixture into two pieces to reduce the number of cables and achieve the purpose of easy use.
The first piece (Lane0-3):
Front side: PCIe Tx0~Tx3 and REFCLK 0 connectors
Back side: PCIe Rx0~Rx3 and REFCLK1 connectors

The second piece (Lane4-7):
Front side: PCIe Tx4~Tx7 and REFCLK 0 connectors
Back side: PCIe Rx4~Rx7 and REFCLK1 connectors

Complete appearance: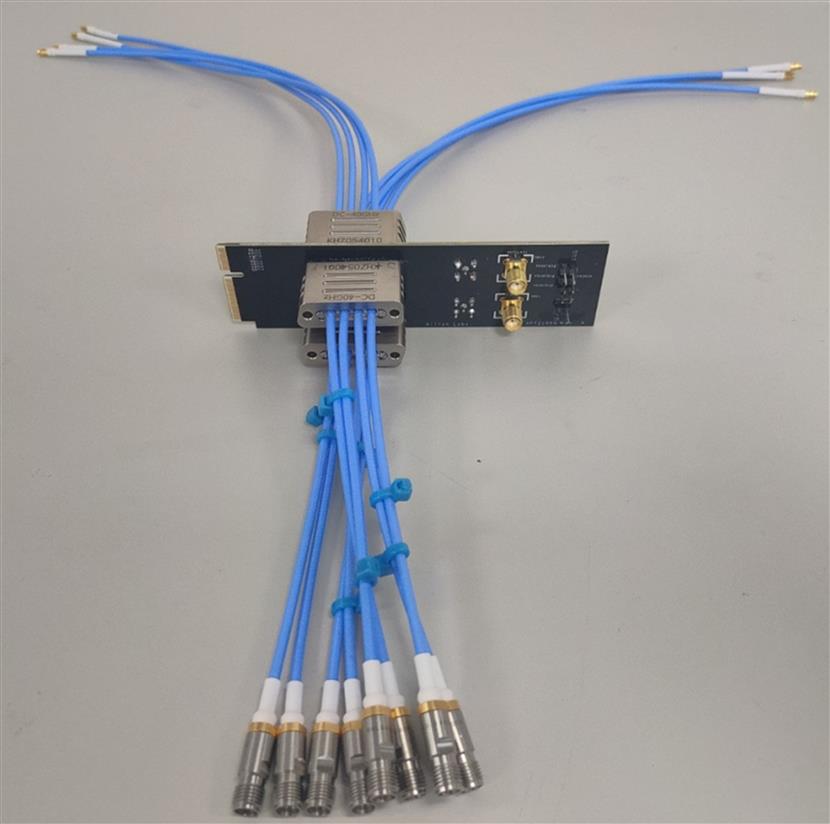 B. 2x calibration line
Allion also designed a 2x calibration line, allowing users to use 2x Calibration to eliminate the effects of the fixture itself, or use this fixture to generate S parameters, and then put it into the measuring instrument for de-embedded calculation.

Based on Allion's domain knowledge for validation and decades of testing experience, we know how complex it is coordinating fixtures, instruments, equipment, and operations during testing. Sometimes, the original fixture design does not consider how an engineer utilizes the fixture during testing, making the test process inconvenient. To reduce these problems, we improved the original fixture, minimizing the original deficits and improving the test procedure for test engineers.
A. Strengthening of the Connector Structure
To improve the connector's poor tolerance and decrease the probability of damage during use, Allion uses high-frequency connectors with bandwidth exceeding 40 GHz.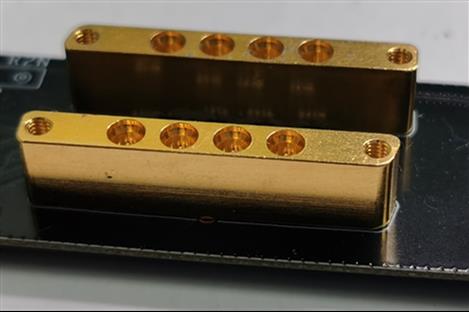 B. Modular Connector and Cables:
Allion uses modularization to integrate the test cables, which can be directly connected to related test equipment without additional cables. This greatly reduces the frequency of plugging and unplugging of cables during testing. At the same time, it also has different lengths and connector types to meet the different demands of testing.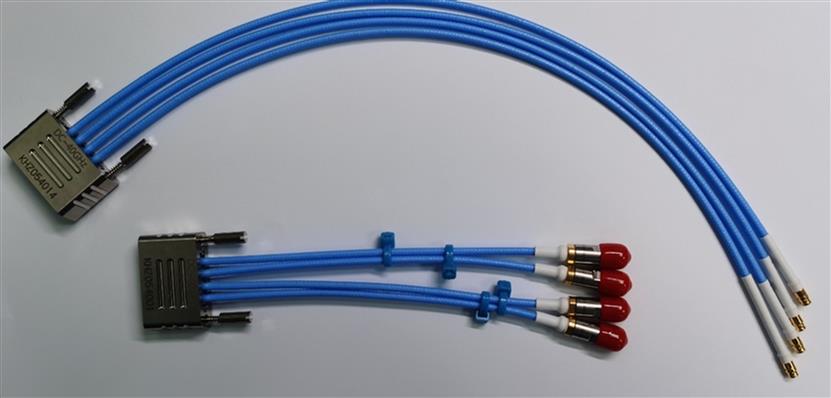 Using fixtures developed by Allion gives you more flexibility and convenience. If you have any questions regarding PCIe test fixtures, please feel free to contact us at: service@allion.com