HDMI SCDC/EDID Controller
Product ID: AJSC-1
Product Summary
The Allion AJSC-1 is an SCDC/EDID Controller that was designed for the latest HDMI 2.1/1.4 source/sink compliance electrical testing. It is used for HDMI source/sink device testing with the aim of controlling and emulating HDMI 2.1/1.4 EDID and SCDC signals. As the AJSC-1 is compatible with test equipment from Tektronix and Keysight, it is truly an adaptable and multi-functional test device.
This test fixture can be managed through a serial interface using a terminal emulator software such as Tera Term. Windows-based GUI software is also available (see screenshot below).
Application
It applies to all HDMI products (Source/Sink).
Specification
Dimension: 82mm(W) X 29mm(H) X 81mm(D) (Case Only)

Weight: 120 g (AJSC-1 Only)

RoHS/REACH Compliant
Latest Software(GUI) Download
For the latest version of AJSC-1 Software (GUI), please link to online shop for log in and download.
Latest FW Version Number: v4.14a
Latest GUI Version Number: 2.8.0 1118
Key Feature
1.Two control modes: Master Mode/Slave Mode (Sink and Source, please see the figure below):
・HPD and +5V Power input/output can automatically switch according to different modes
・This test fixture also has HPD and +5V Power control functionality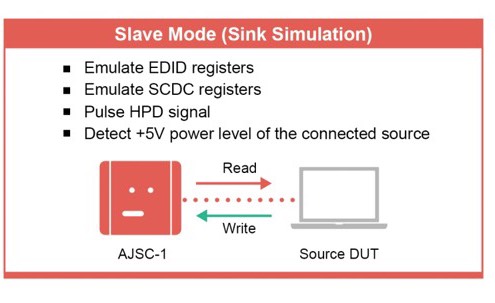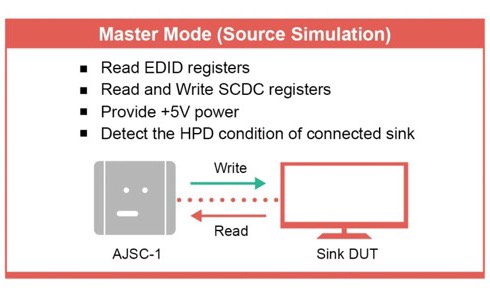 2. Easy and Flexible to Edit Parameters
・Device kit includes software to assist users immediately reading HPD, +5V Power, and Scramble status
・One-Click activation for Scramble function and also to simulate PC EDID file, e.g. binary files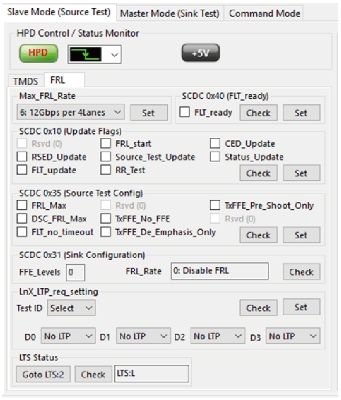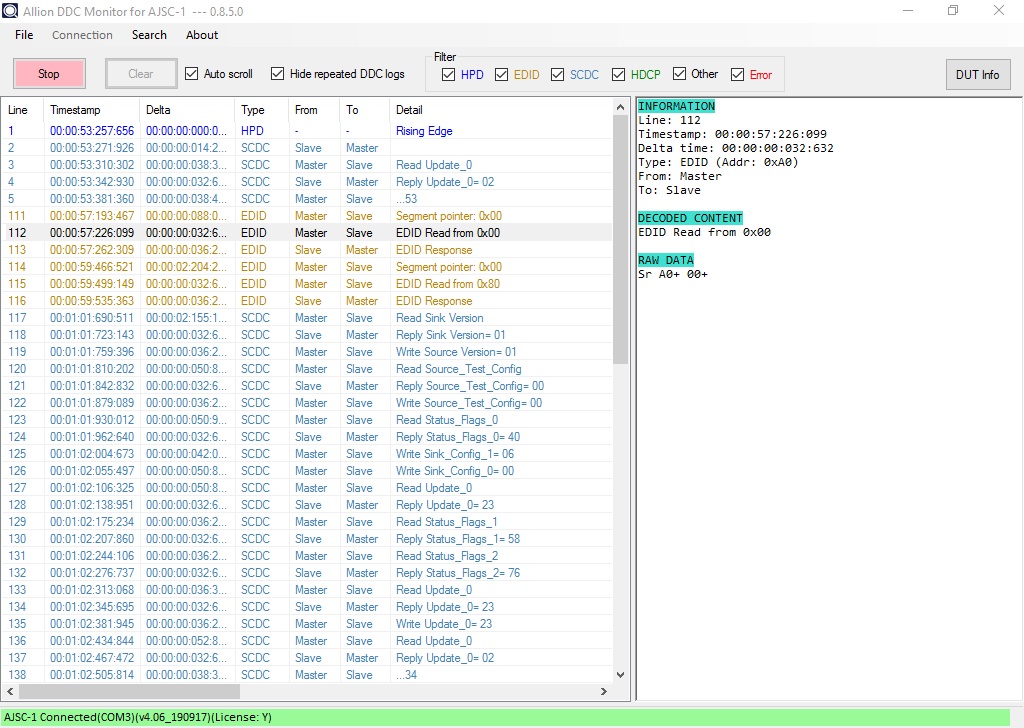 3. Multiple Built-In EDIDs Preset
・Multiple built-in EDIDs for HDMI 2.1/1.4 electrical compliance testing, including DVI to 6G support
・For Source DUT, making it it is easier to output the expected video format
・Easy to load and customize your EDID file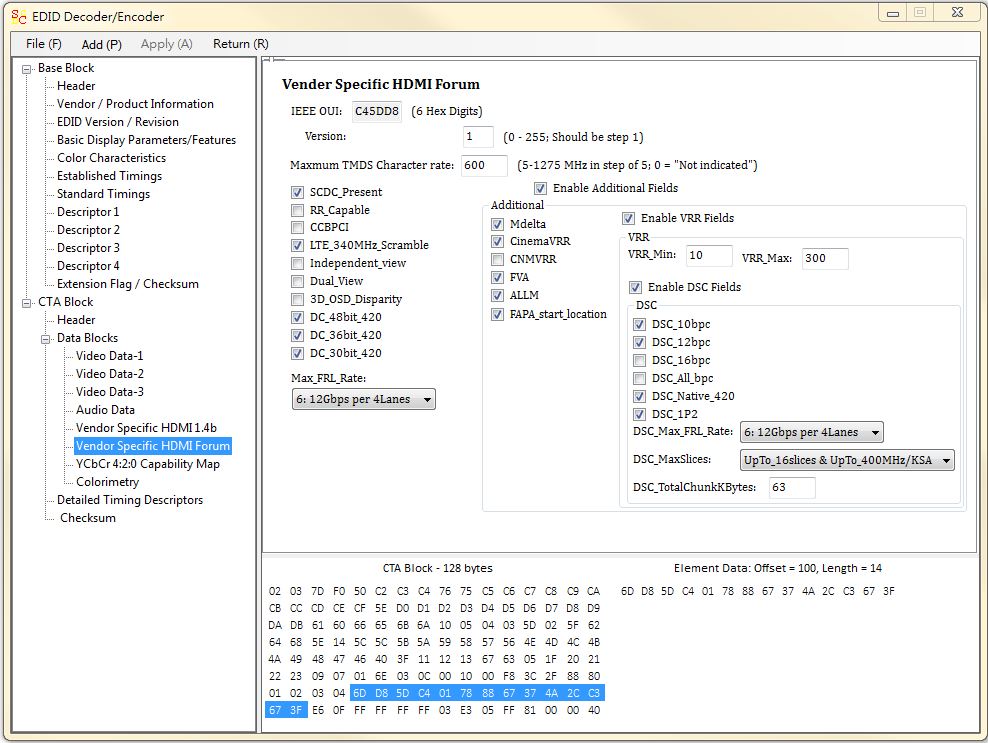 4. Light, Small, Easy to Use
・Power supplied via USB port, without the need for an external (5V) power supply
・Connect to PC or Oscilloscope via USB cable, and choose between a number of operation modes to begin without any complex setup