Allion Labs, Inc. is accredited by The Video Electronics Standards Association (VESA®) to provide the latest DisplayPort certification testing and consulting services. Moreover, Allion has helped BizLink Technology, Inc. succeed in acquiring the DP80 certification on February 14, 2022. BizLink's DP80 Enhanced mDP Cable is now the first VESA certified DP80 Cable in the world.
BizLink's VESA Certified DP80 Enhanced mDP Cable
Marketing Name: DP2.1 DP80 Enhanced mDP Cable 0.8m
L=800mm
Model Number: 117H0-078928-R1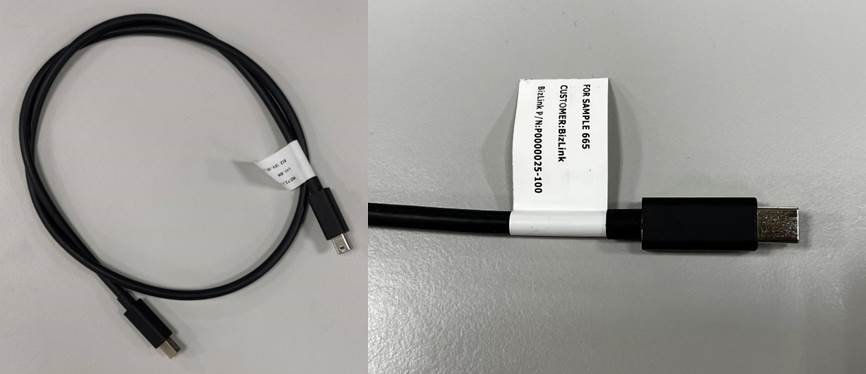 Figure 1. The BizLink Cable supports DP80 and has a maximum data throughput of up to 80 Gbps.
In February 2022, VESA launched its certification program for DisplayPort 2.0 cable products and announced DP40 and DP80 specifications. DP40 cables provide a maximum bandwidth of 40Gbps and are tested with 40Gbp test requirements, whereas DP80 cables must support a maximum throughput of 80Gbps and be tested with 80Gbp test requirements. The DP80 and DP40 logo patterns are shown below. With the use of logos, users can choose the DisplayPort cable product with the specification that best fits their needs.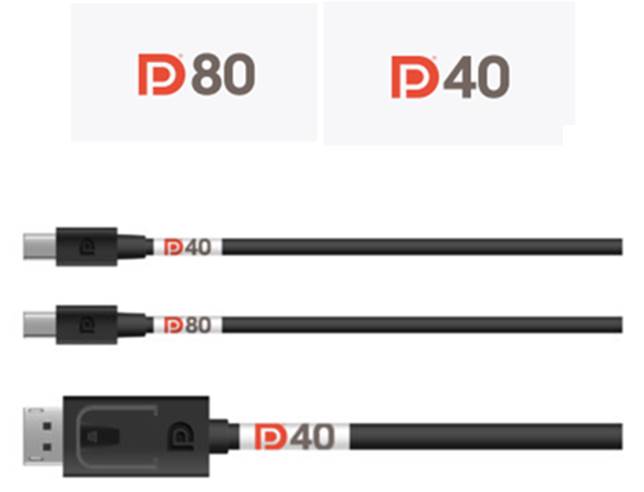 Figure 2. DP40 and DP80 logos
As a third-party test lab working with VESA to develop DP40 and DP80 specifications, Allion can offer the first-hand information for vendors on certification testing. Our professional engineering team can help identify and solve product issues in a timely and efficient manner. For more information on DisplayPort certifications, please contact us at service@allion.com.