In the previous article, we gave you a quick introduction to Thread, and we believe you have a better understanding now. In this article, we will introduce Thread-related certification services to you.
Thread Versions
Thread is currently available in three versions: V1.1, V1.2, and V1.3. All three versions can be tested independently, but downward support is required.
Instructions:
In order to obtain V1.2 certification, the product must pass both V1.1 and V1.2 certification tests.
In order to obtain V1.3 certification, the product must pass the V1.1, V1.2, and V1.3 certification tests.
To obtain Matter certification, the product must pass Thread V1.3 certification.
Thread V1.1 Testing
(Foundational)
Thread V1.2 Testing
(DUA, multicast, low power)
Thread V1.3 Testing
(Wi-Fi / Ethernet host connectivity)
Thread V1.1 Certification
Required
Thread V1.2 Certification
Required
Required
Thread V1.3 Certification
Required
Required
Required
Certification Test Process
The certification test process includes applying for membership, performing pre-testing, obtaining CIDs, conducting formal ATL testing, auditing, and granting product certification certificates. Detailed steps are outlined below:
(1) Applying for membership
Registration as a member is required before any product can be submitted for testing. Three levels of membership exist, and they differ as follows:
| | | | |
| --- | --- | --- | --- |
| | Sponsor | Contributor | Implementer |
| Inheritance | Yes | Yes | Yes |
| ATL Testing /Pretesting | Yes | Yes | No |
| Internal Pretesting | Yes | Yes | Yes |
| Test Bed | $ | $ | $ |
| Test Harness Software | Free | Free | $ |
It should be noted that Implementer members cannot perform ATL Testing for newly developed products. Instead, they can only perform the Inheritance certification test with certified products or components.
(2) Performing pre-testing
The pre-test can be performed by the manufacturer itself. In case the manufacturer's environment and equipment are not yet complete, a suitable certification unit can be selected to assist with the pre-test.
(3) Obtaining CIDs (Certification IDs)
The association requires that product-related information documents be completed and submitted before each product is tested and certified. As soon as the association confirms that it is correct, a unique ID will be assigned to the product as a CID.
(4) Conducting formal ATL testing
Decide which certification and testing agency you want to work with. It is important to choose a team that you can work with for a long time. As they become more familiar with your product, problems encountered during testing will be corrected faster, and the lengthy testing and certification schedule will be shortened.
(5) Auditing
Once testing is complete, submit the test report results to the Institute for verification. If necessary, the association will also collect, analyze, and review additional data.
The inheritance certification process does not require a product to undergo full testing by the certification testing unit, but only to complete and submit product-related inheritance documents to the association for review.
(6) Granting product certification certificates
Once a product has been tested and passed, it becomes officially certified. A certified product will receive a formal certificate and can use the Thread Certified logo (Thread Certified Component or Built on Thread).

Passing the Thread test certification has the following benefits:
1. Improved product reliability
The successful completion of certification tests can improve the reliability and stability of products by verifying that they meet Thread standards. As a result, manufacturers and consumers can be assured that products meet technical standards and specifications, reducing failures and problems and improving product quality.
2. Better product compatibility
Tests and certification ensure that products that meet specification standards can communicate with each other. Because smart home products from different manufacturers may have different technical requirements and specifications, certification testing can ensure that the devices communicate with each other properly.
3. A higher level of market competitiveness
When a product passes a test and is certified, it indicates high quality and reliability, thereby attracting the attention and purchase of more businesses and consumers.
Why choose Allion for Thread certification testing?
As a Thread Group Association-approved third-party testing and certification laboratory, Allion is dedicated to providing customers with high-quality and professional testing services. Our team ensures that customers' products meet Thread Alliance standards and requirements, including communication protocols, data formats, and commands.Allion provides a complete range of services related to Thread testing, including:
Testing-related consultation
Pre-test services
Thread certification test
Interoperability testing
In addition, we specially prepare professional test equipment platforms and signal isolation rooms for wireless signal testing, primarily to eliminate messy air signals from affecting the tests and to provide a pure test environment.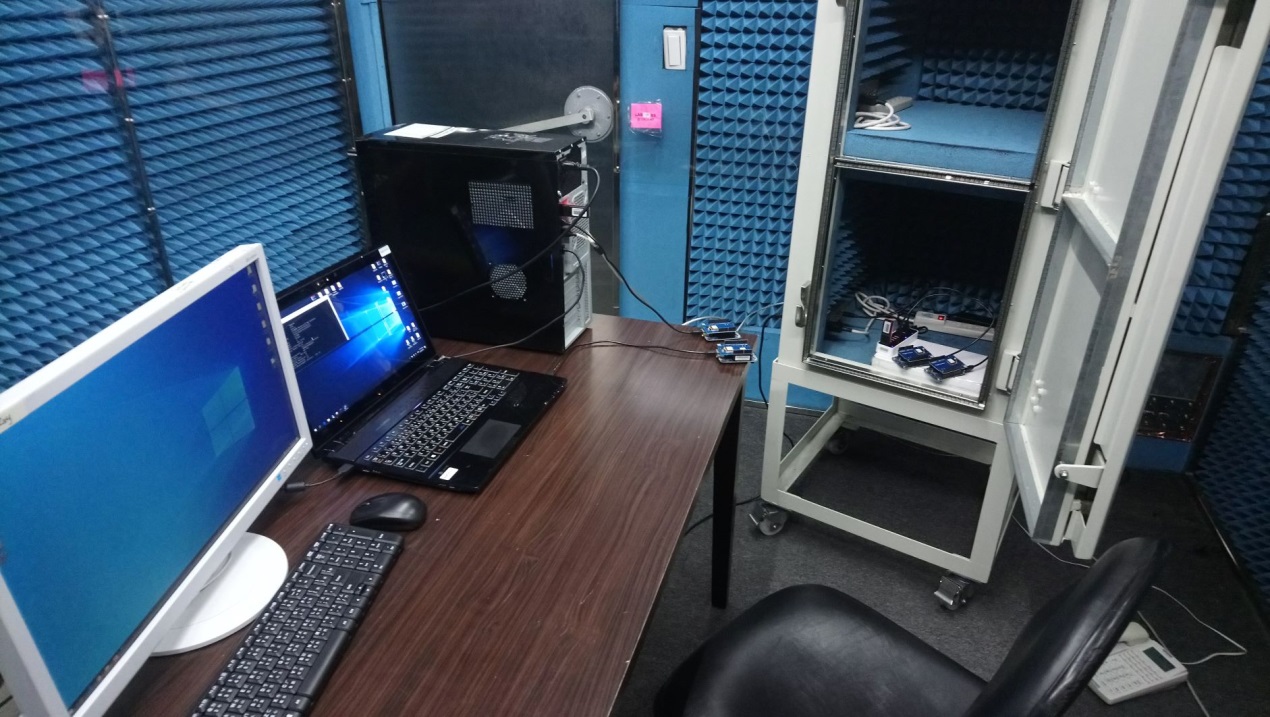 If a product passes the Thread certification test, it can receive the Thread certification mark, proving that it meets Thread standards and requirements, and it is also a prerequisite for entering the smart home and IoT market.