Let's first look at some user scenarios you might be familiar with.
A user bought a Thunderbolt 3 NMVe SSD because he wanted better storage on his laptop that also supports Thunderbolt 3 and 4. After some usage, he found that the read and write speeds of the SSD were not up to par with Thunderbolt 3, only reaching the speeds of USB3.2 Gen2. Not only did the product disappoint the user, some would say it isn't even usable.

Maybe this consumer was unlucky and picked out a defective product. However, this situation is not that uncommon with consumers. Many users have said they've encountered similar situations, not including issues like software compatibility (specific drivers required for Thunderbolt 3/4 speeds). Why is it when the computer and the SSD both support USB3.2 Gen1, yet the transfer speeds are slower than it's supposed to be? In this case, why is it that both my computer and SSD support Thunderbolt 3 and 4, but the transfer speeds are far below the specifications?
The Eye Diagram Test Reveals Design Flaws
Hardware design defects are the main culprits of the situations mentioned above. It's not very difficult to find out what the problem is. You just need to run an eye diagram test.
Most verified products (USB and Thunderbolt) have been certified with eye diagram tests. Why is this test so important? The eye diagram test can pinpoint if it's a connector issue, a PCB board material issue, or a layout issue, as shown below.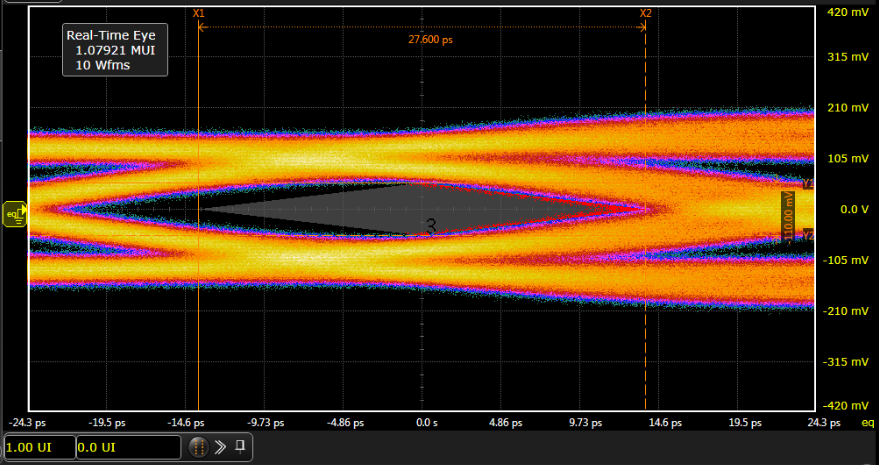 These issues are the main reasons for poor transfer speeds. A quick eye diagram test can identify products with hardware design flaws very accurately, detecting errors and possible causes in a flash.
Faster, Easier, Better: The Most Trusted Testing Consultant
Allion is deeply rooted in the IT industry and we have accumulated over 30 years of testing and certification experience. Through comprehensive intelligent testing suggestions and analysis, Allion can bring high-frequency cable & connector-related clients with a full range of testing solutions, assisting them to achieve strict product quality control, and provide a faster, easier and better integrated consulting services and solutions.
Faster
Allion is a laboratory that works with various associations that provide a variety of cable/connector certification services (USB, Thunderbolt, and Car Ethernet). We can also provide customizable testing, the latest technical specifications, certification consulting, competitor analysis, and quality control to help you obtain your certification as fast as possible.
Easier
Allion can also carry out customized testing for your products. We have a diverse range of USB4 and Thunderbolt 4 related products and devices such as operating systems and monitors. Having more than 3,000 different testing devices, we can cover the testing of most brands in the market.
Better
With more than 30 years of expertise, specialized technical team, and comprehensive testing environments and equipment, Allion is committed to catching potential problems and providing clients with debugging support and testing solutions to facilitate decision-making and problem-solving.

If you have any further needs for testing, verification, or consulting services, please feel free to explore the following services online or contact us through the online form.