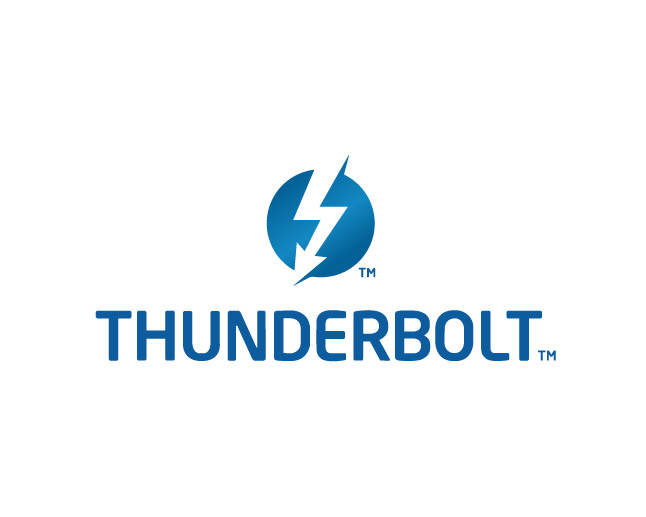 Thunderbolt™
Thunderbolt™ technology provides a fast interface solution for data transmission and peripheral connection. Thunderbolt™ is simple, faster and multifunctional.
Inquiry
Allion Lets Speed Do The Talking
Cable and connection technology is evolving at a fast rate. The advances relate with leaps of technological movement in other areas of consumer electronics. Modern technological development makes the need for cable technology further than ordinary transfer of data to elevating user experiences through speed, security, power, display and others.
Thunderbolt™ 4 Certification
Allion is recently authorized by Intel as one of the first test labs to provide certification testing for Thunderbolt™ products (Host). Intel first announced the 4th generation of Thunderbolt™ in 2019 and has officially opened certification testing of Thunderbolt™ 4 (Host) in Q2, 2020.
Thunderbolt™ 4 Structure
Thunderbolt™4 vs Thunderbolt™3 in terms of Host Products
The most significant difference between Thunderbolt™4 host (Intel platform) and others is that Intel Thunderbolt™4 Platform directly integrates Thunderbolt onto the CPU (SoC), while others still keep Thunderbolt™ IC discrete (Please refer to Table 1).
How is Thunderbolt™4 different than Thunderbolt™3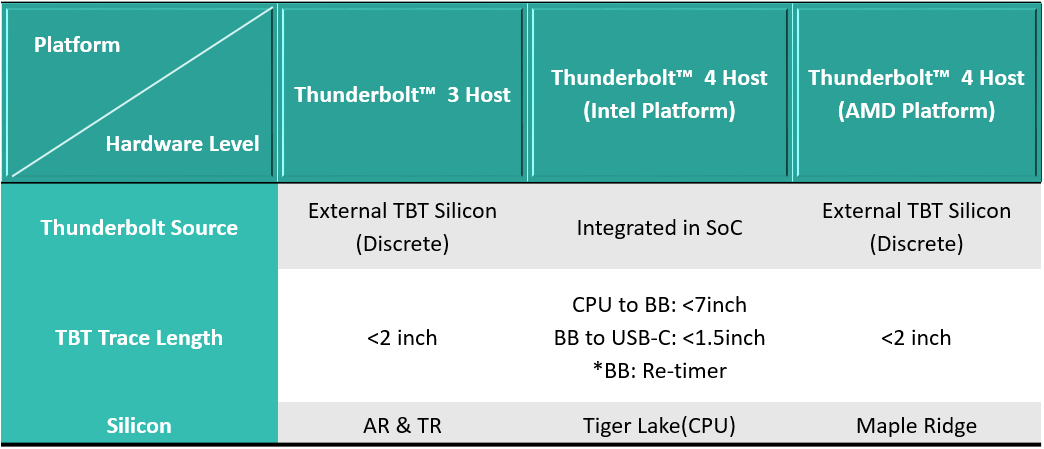 Table 1. Comparison between Thunderbolt™ 4 host and Thunderbolt™3
According to Table 1, if Thunderbolt™ 4 host products use the Intel Platform, signals are directly transmitted from the SOC.  This poses a challenge for the layout of the motherboard if the trace length, which runs from Thunderbolt™ connector to CPU, needs to remain within 2 inches. In order to overcome the problem of trace length, a Re-timer is added between the CPU and Thunderbolt™ connectors to extend the signals.

Figure 1. Re-timer on Thunderbolt™ 4 Host
Re-timer IC contains CDR function, enabling simultaneous attenuation compensation while receiving and resending signals from the source. This CDR function can compensate the Thunderbolt™ trace length and effectively extend the signals.
Thunderbolt™ 4 Technologies
Thunderbolt™ 4 maintains the data rate at 40Gps, which is the same as Thunderbolt™ 3, but there is still a difference in the physical layers.
Thunderbolt™ 4, Thunderbolt™ 3, and USB4™
Next, we are going to address the difference between Thunderbolt™ 4, Thunderbolt™ 3, and USB4™ to clarify the confusion frequently asked by developers and users.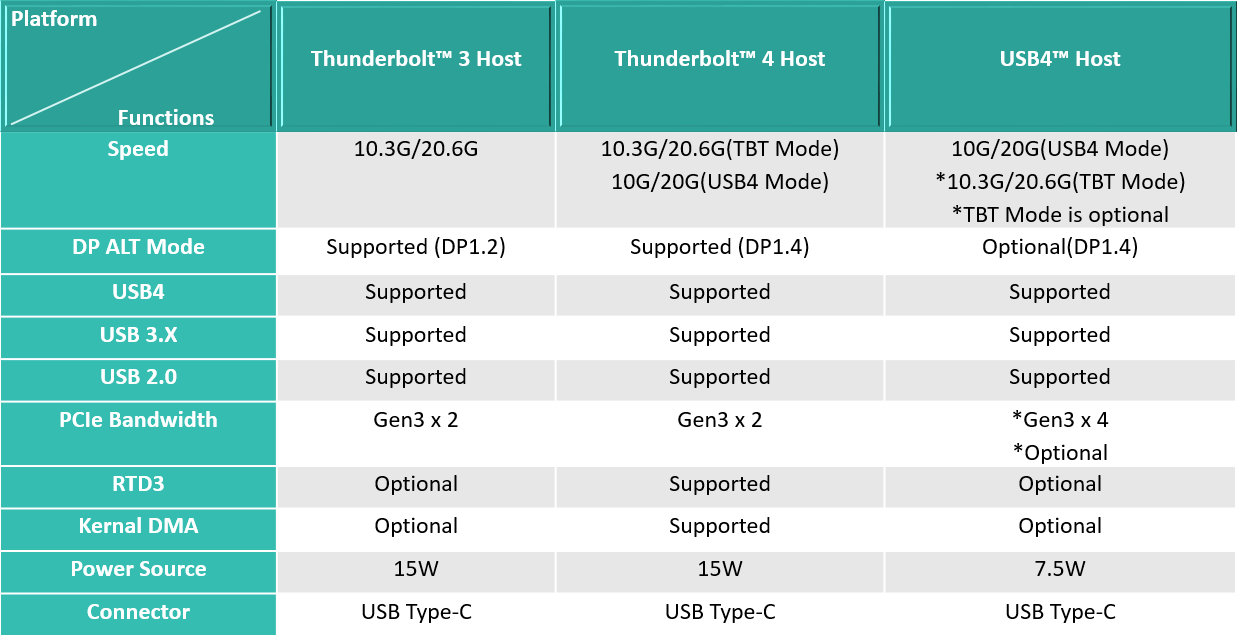 Table 2. Thunderbolt™ 3, Thunderbolt™ 4, and USB4™ Platform
Thunderbolt™ 4 Host Certification Process
Currently, Thunderbolt™ 4 host can undergo the official certification as long as the platform uses the CPU with QS stepping. The certification process is completely the same as Thunderbolt™ 3.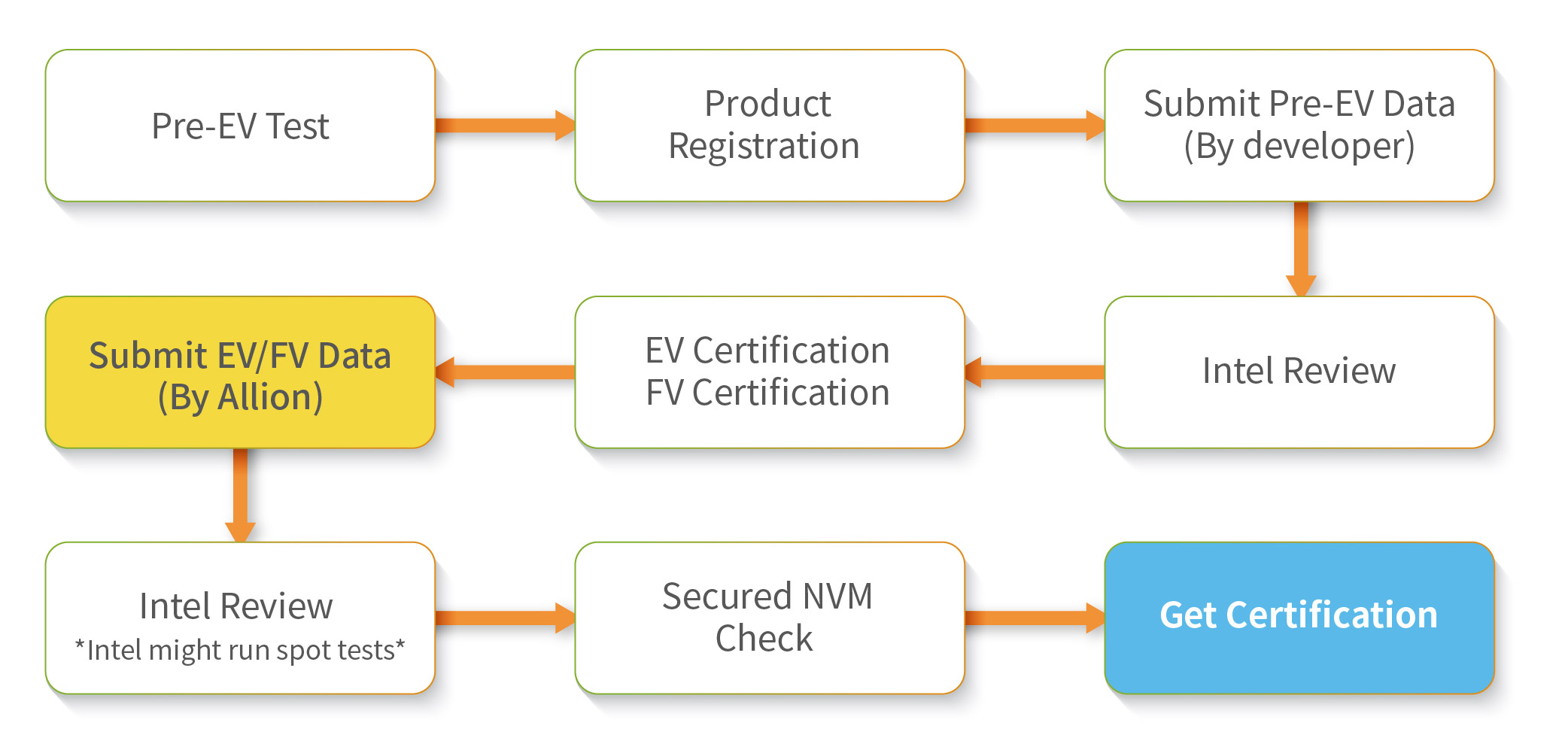 Figure 2. Thunderbolt™ 4 Certification Flow
Allion now offers Thunderbolt™ 4 Host Certification
Allion currently provides Thunderbolt™ 4 host and device certification testing. Well-trained engineers and testing instruments are ready to provide the services for our vendors.
Thunderbolt™  4 Host Testing services include Electrical Validation (EV) & Functional Validation (FV) to validate signal integrity and interoperability of your products, respectively.
Electrical Validation (EV)

Stage 1. Pre-EV
Stage 2. EV Cert (CIO)

Functional Validation (FV)
Thunderbolt™ 4 Host EV Services
Thunderbolt™ 3

Thunderbolt™ 4

CIO Phy
CIO Phy

(New!)

USB3.X Phy
USB3.X Phy
USB2 Phy
USB2 Phy
DP Phy
DP Phy
TBT3 Power
TBT4 Power

(New!)

PD3.0
PD3.0
Thunderbolt™4 Host FV Services
TBT3 Topologies
TBT4 Topologies
Cables
Scenarios
TBT3 SPD
TBT3 SPD
Passive 40G
Plug/Unplug
TBT3 BPD
TBT3 BPD
Passive 20G
SX
USB3.X
USB3.X
Active TBT3
P2P
USB2
USB2
Active TBT4

(New!)

NVM Update
eGFX
eGFX
Extended Tests
Monitors
Monitors
TBT4/USB4

(New!)
Thunderbolt™ 4 Compliance Test Coverage
| | | |
| --- | --- | --- |
| Pre-EV | EV Certification | FV Certification |
| . USB3.X PHY(TX, RX) | . TBT TX | . TBT BIOS |
| . USB2.0 Electrical | . TBT RX | . Basic Host Functionality |
| . DP PHY (DP TX ALT Mode) | . Return Loss | . HDP |
| | . USB-PD | . System |
| | . TBT Power | . Docking |
| | | . RTD3 Support |
| | | . Interoperability |
*Official test specifications are available
With Allion's Thunderbolt™ 4 certification program and consulting service, we verify and validate cable devices against interoperability and compliance requirements of Thunderbolt™ 4 for:
Thunderbolt™ Certification: Through validation according to necessary compliance specifications.

Thunderbolt™ Pre-compliance Test: We help our customers perform pre-compliance tests which is a type of informal (sample) test before the actual certification test to identify potential issues or risks during certification.

Interoperability Test: For full compatibility with

Thunderbolt and other devices

.
Allion performs Thunderbolt™ testing services to verify and certify the device is compatible with a variety of Thunderbolt devices. Our test covers appliances, devices and hosts with a variety of test categories on platform EQ, electrical validation, and functional validation.
USB4™ Host Certification
Thunderbolt™ 4 and USB4™ interfaces are compatible in terms of the physical layer, but the two interfaces are certified by different standard associations. The following table shows the requirements for the two interfaces.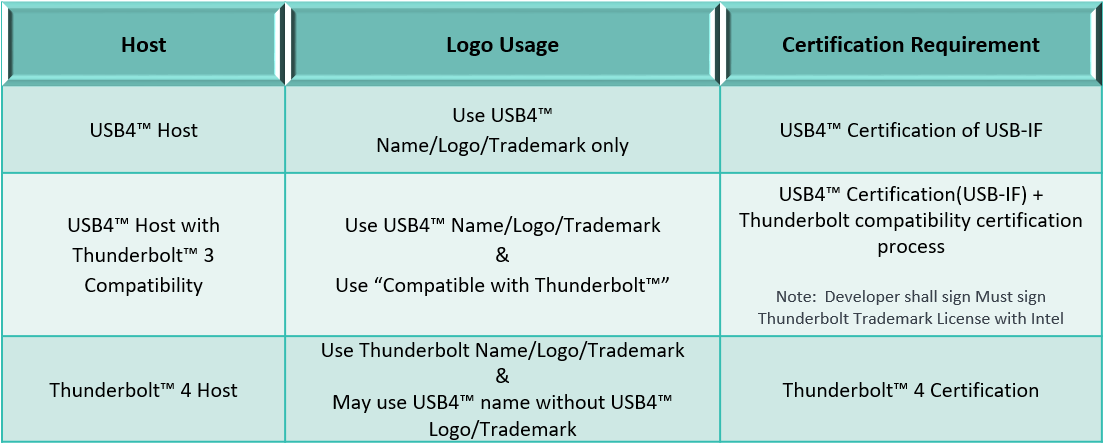 Certification Requirement between Thunderbolt™ 4 and USB4™ Host
Thunderbolt™ 4 Device Certification
Allion is one of the first labs in the world to provide the certification of Thunderbolt™ 4 hosts and devices. Allion will be providing the full test service as well, please contact us at service@allion.com for more information regarding Thunderbolt™ 4 certifications.
Appliances 
Host
Motherboard

Laptop

Add-In Card

All In One system
Device
Storage-Based Device

Laptop

Windows Device
Connector
Test Coverage
Pre-EV Tests– Host
– X Phy– DP Phy
Electrical Validation– Host
– CIO TX
– CIO RX– CIO Return Loss
– USB-PD– TBT Power
Functional Validation–Host
– Windows FV CTS
Pre-EV Tests– Device
– All the related electrical tests(USB, DP, HDMI, RJ45, SD)– Power related
Electrical Validation– Device
– CIO TX
– CIO RX– CIO Return Loss
– USB-PD–TBT Power–X PHY–DP PHY
Functional Validation–Device
–Mac FV CTS & Windows FV CT
For more enquiries about Thunderbolt™ testing service, please contact us.