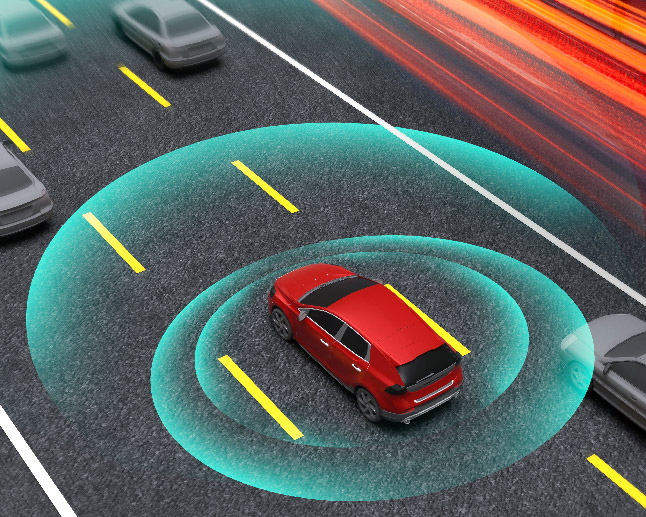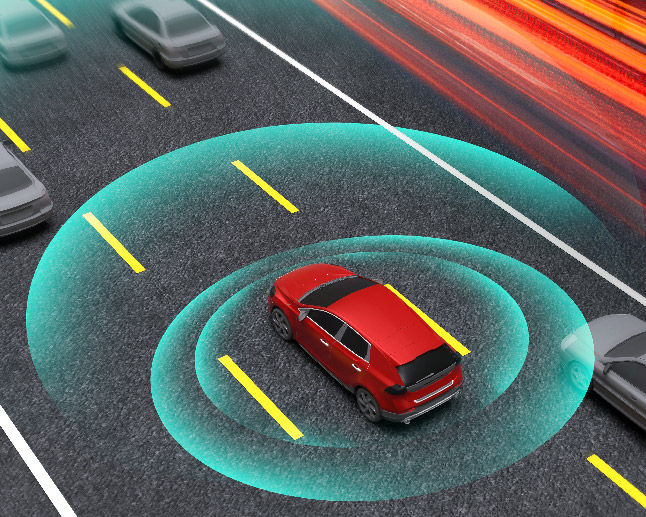 C-V2X Scenario Simulations and Validation
Allion's C-V2X Scenario Simulations are used to validate the performance of cars under different road circumstances. This scenario testing is based on the Standards (T/CSAE) 53-2017 released by China Society of Automotive Engineers (China-SAE). We are currently providing 16 scenarios and customized scenarios that will allow automakers to learn how well their ADAS perform under different circumstances.
Inquiry
What is C-V2X?
V2X, short for Vehicle to Everything, is referring to the communication between vehicles and other electronic devices on the road:
V2P:Vehicle to Pedestrian
V2N:Vehicle to Network
V2I:Vehicle to Infrastructure
V2V:Vehicle to Vehicle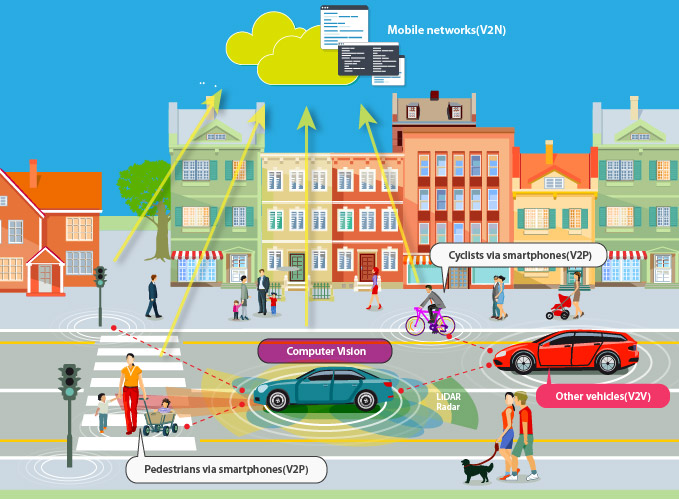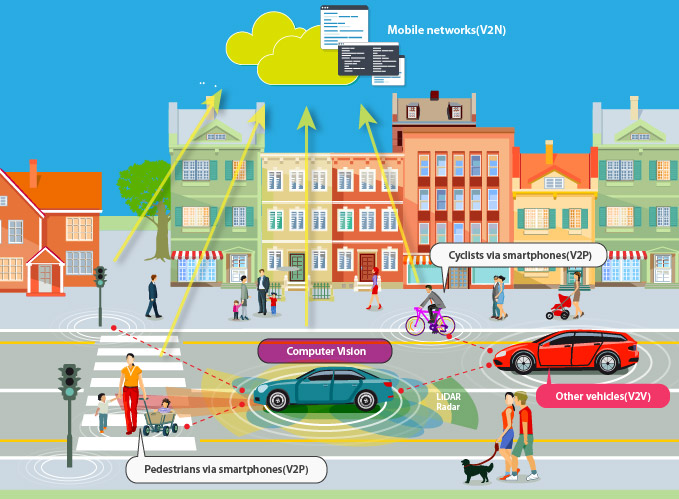 V2X Technology Now
C-V2X: Cellular Vehicle-to-Everything
With C-V2X and the fast-growing 5G technology, the automotive industry is undergoing a revolutionary transformation. As safety is the key in the automotive network, the validations of C-V2X is more stringent compared to other consumer electronics. In addition, the C-V2X is the future vision of the auto industry, and is still revolving to bring better driving experiences to drivers, and creating safer driving scenarios for all.
C-V2X Scenario Simulation
The 16 scenarios of Allion's C-V2X simulations are designed based on the guidelines released by China-SAE.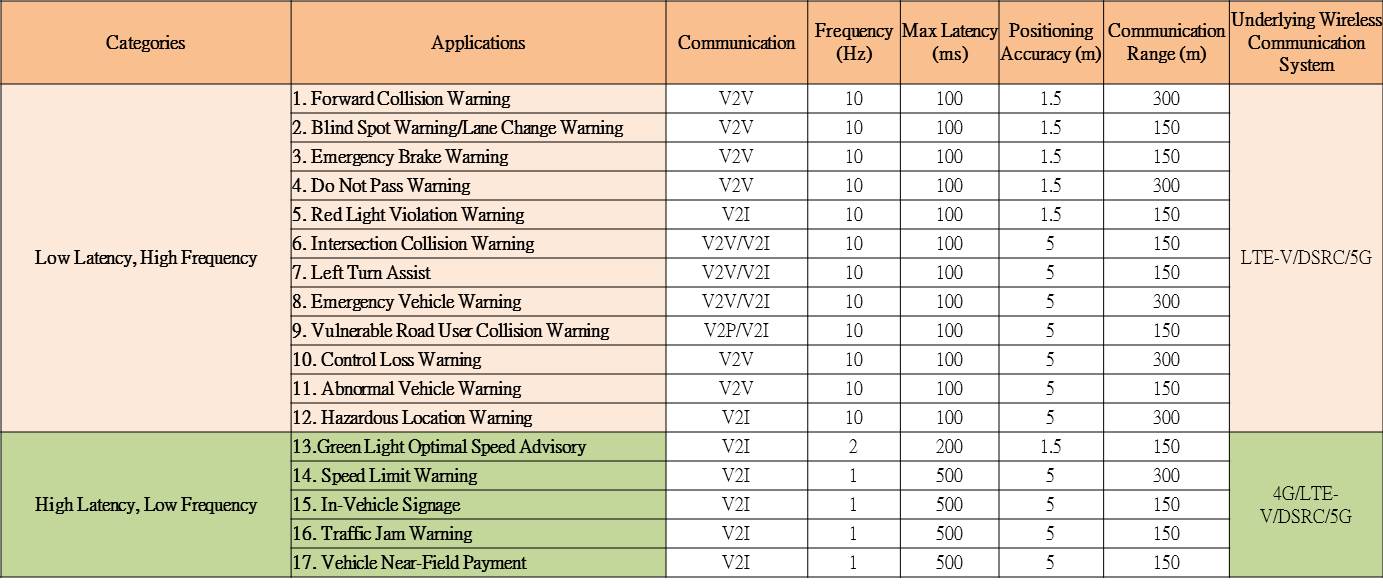 Building the Connected Car Ecosystem
Internet of Vehicles
When it comes to the application of V2X, the device under test collects information from the following components:
OBU
RSU
All types of sensors
These advanced assistance technologies are designed to improve automotive safety.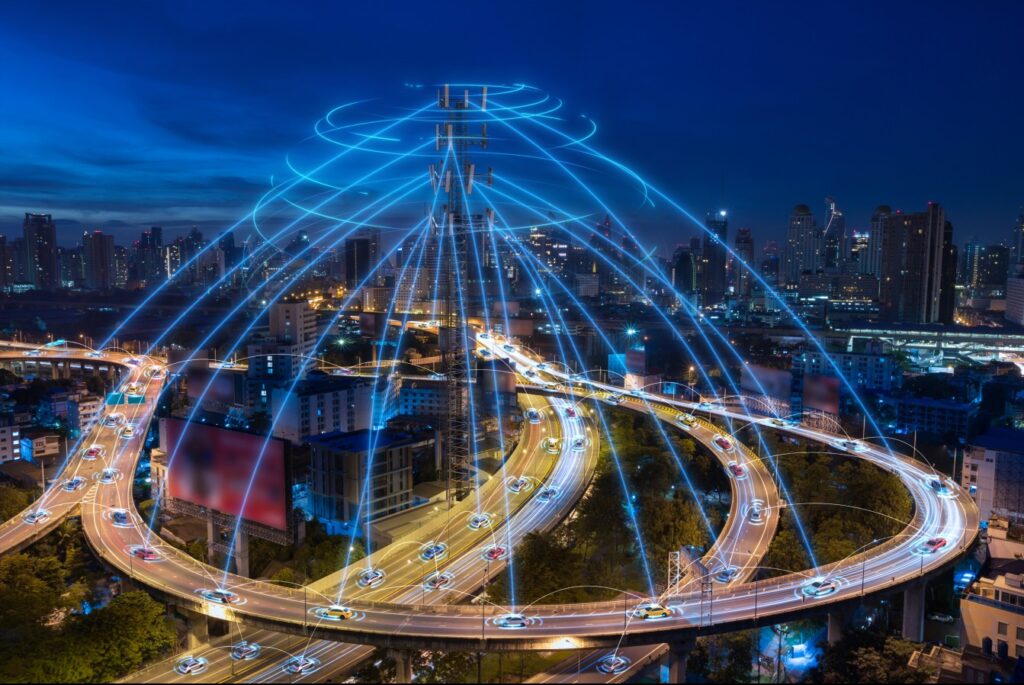 ADAS (Advanced Driver Assistance Systems)
ADAS is implemented by many automakers to enhance the overall driving experience. ADAS systems can be integrated with other sensors such as cameras, Lidar, radar, and GPS navigation. It is estimated that 30% of the vehicles in the market, including both regular and high-end, feature ADAS systems.
Automated Driving System
The automated driving system is a 5G NR based C-V2X, enabling autonomous cars to achieve high productivity, support broad bandwidth, low latency, and high reliability. Features of automated cars include the sharing of sensors, intentional sharing, and 3D HD map updates. Automated cars are capable of communicating with each other, and outline the best route to destinations.
C-V2X- A game-changer 
According to the WHO, there are around 1.35 million people who die of road accidents each year, and more than 90% of the accidents are human errors, such as driving under influence, exceeding speed, ignorant of traffic lights, using handphones when driving.
CV2X is great when it comes to detecting objects when drivers are passing a great turn
Please consider the following scenario: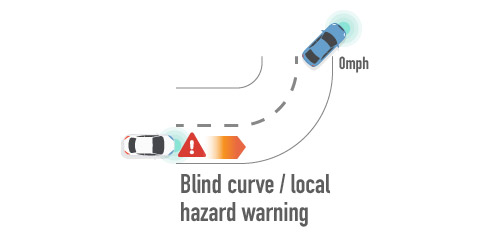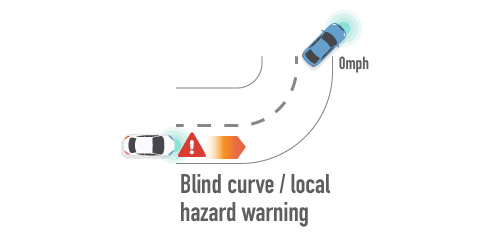 When you are entering a turn, it is impossible to see the blue car stopping in the middle of the road due to a car crash. But with C-V2X, your car will get the alert that there is an accident ahead and inform you in time to avoid another accident from happening.
What do we provide?
Allion C-V2X Scenario Design and Customization is divided into Standard Scenarios and Customized Scenarios
Standard Scenarios
The Standard Scenarios are designed based on the 16 scenarios of CSAE. The scenarios are built via Vector Software, GPS simulator (SMBV100B), and PC5 Communication (R/S CMW500)
Customized Scenarios
For any driving scenarios that are not listed in the Standard Scenarios, our Team can customize the scenario based on your needs.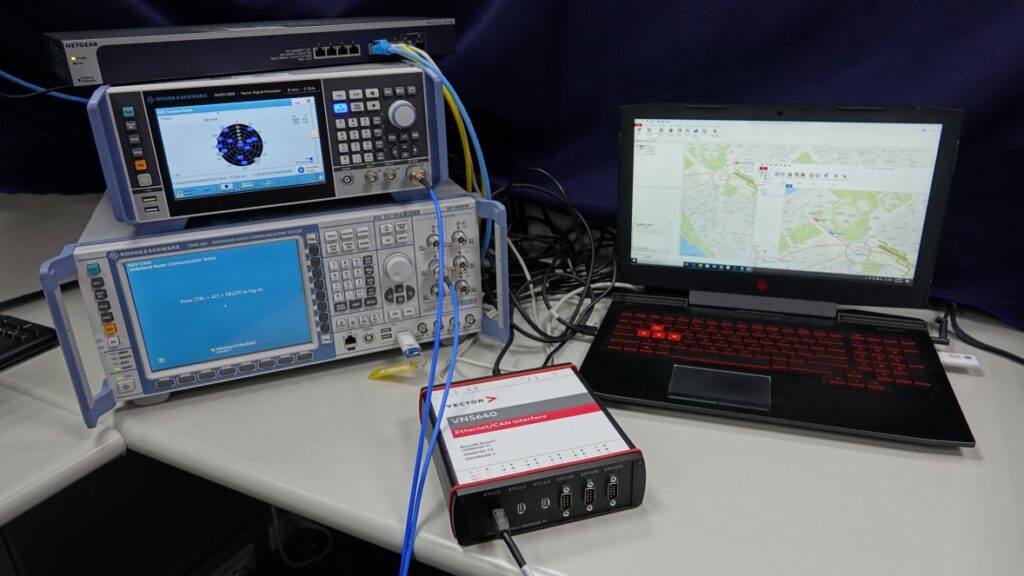 Customized Scenarios increases the possibilities of creating more driving scenarios
When it comes to designing a new scenario, we also have to consider the parameters such as speed, brake distance of each car, and where the scene is taking places, is the car driving in metropolitan areas or on the highway? These are all parameters that will be taken into account when creating customized scenario testing.
Allion makes driving easier and safer
If you have any questions regarding our CV2X solution, please contact with us at service@allion.com