Car App Enhancement Program
Apps are the point of entry to the world of connected cars. More and more automakers are releasing their own apps to enhance the driving experience. Allion's Car Apps Enhancement Program provides a suite of comprehensive validations to ensure your apps deliver optimal usability and experiences to drivers and passengers.
Inquiry
Functions of Car Apps
Connecting mobile phones to in-vehicle infotainment systems
Provide information about the nearest restaurants, gas stations, parking lots
Remote access and control of car keys, air conditioners, lights, remote 3D monitoring
Navigation systems
Car App Reviews- Customer Complaints
We have listed some of the commonly asked questions on car apps from Google Play and iTunes Store:
Connectivity issues
App installation/ updates/ account setting issues
App not functioning
Showing wrong information
Interoperability issues (failed pairing between different phones and automobiles)
Poor performance, app freezes from time to time
Slow updates, poor customer service
Users are likely to give a low rank for your apps if they experience these issues. With our Car App Enhancement Program, we conduct a thorough examination of your apps and enhance their overall user experience.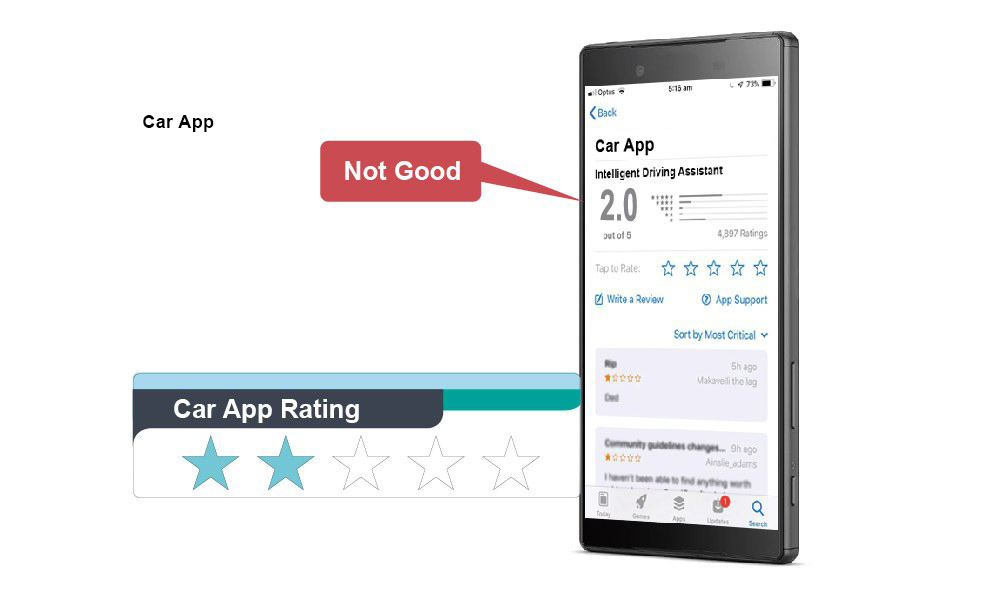 Allion Car App Enhancement Program: Improve your App ranking
We offer the following services to enhance the user experience of your car apps:
Market research, competitor analysis, and benchmark testing
App reviews and analysis
App user experience improvement
Customized testing
AI Solutions to replace repetitive tasks
Competitor Analysis
Allion provides an in-depth analysis of other apps on Google Play and iTunes Store. The following diagram is a collection of users' ratings of OEM car apps. This allows us to get a comprehensive understanding of how your competitors are doing and provide a detailed improvement program to enhance your apps.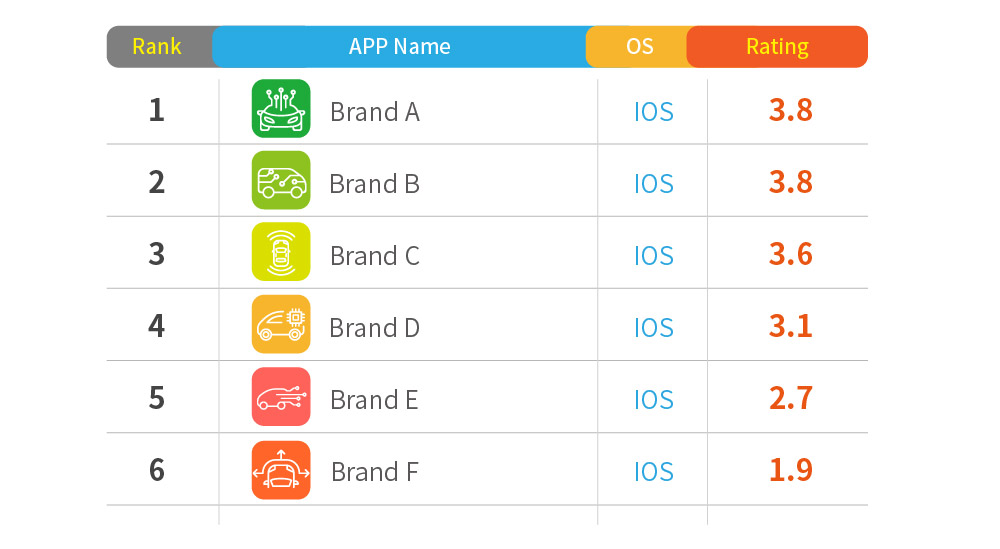 Reviews on Google Play and iTunes Store
The following diagram shows issues that users encounter when using car apps. We have organized the issues into different categories. This enables us to thoroughly understand what kind of issues users have when they use car apps.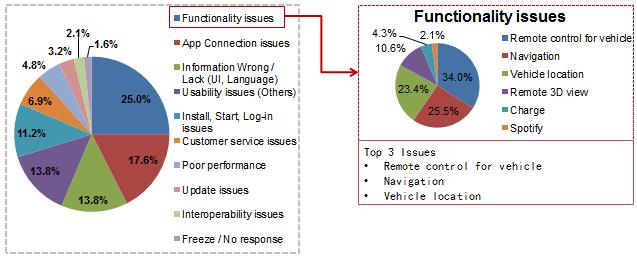 The total solution you need to validate your car apps
We provide the following services to improve your apps:
Reviews Analysis
Project Management
Reviews Tracking
Improvement Checklist
Priority Task Manager
SW Implementation
SW Verification & Validation
The following graph displays the ratings after we implemented the car app enhancement program to better the user experience of the app. The ranking of the car app has grown from 2.2 in 2017 to 4.3 in 2019.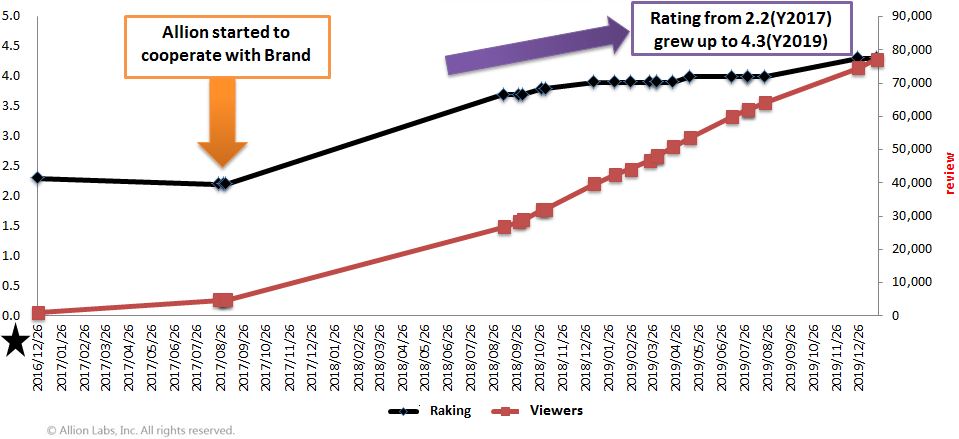 Why Allion?
30+ years of experiences in validation, verification, and project management
Customized programs to better your apps
Database to track reviews, rankings and manage improvement checklists
AI Test Solution is utilized to maintain test quality consistency and reduce costs
For more information regarding Car App Enhancement Program, please contact us at service@allion.com