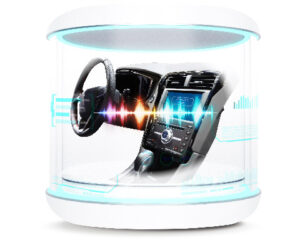 In-Car Voice Assistant AI Test Solution
Allion introduces In-car Voice Assistant AI Test Solution to enhance the user-experience of the voice commands incorporated on infotainment systems.
Inquiry
What if your smart devices are not so smart after all?
Infotainment systems with voice commands are getting increasingly popular. Drivers can focus on the road ahead as they can use voice command to activate different tasks such as pick up a phone call, start navigation, or play music. But what if the voice command fails to deliver the optimal experience? Safety is drivers' first priority when it comes to choosing a car, a failing voice-enabled device would not cause too much trouble when used in home or office, but a one on a car could lead to serious consequences.
In-Car Voice Assistant AI Test Solution
A solution to avoid serious consequences is Allion's In-car voice Assistant AI Test Solution. With scenario simulation, rich database of voice profiles, and AI recognition technologies, we provide comprehensive testing to ensure your devices can satisfy users' needs in any circumstances.

Scenario Simulation
Scenario simulations are used to create various scenes that users will encounter when using a voice-enabled infotainment system. We can recreate the driving scenarios where users are using different voice-command to activate different tasks. Some of the variables that we could add to the scenarios are environmental factors such as background noises, wireless interferences, or even interior can affect the accuracy and performance of voice commands.
Allion recreates the scenarios in test labs to systematically unveil the potential issues under different scenarios.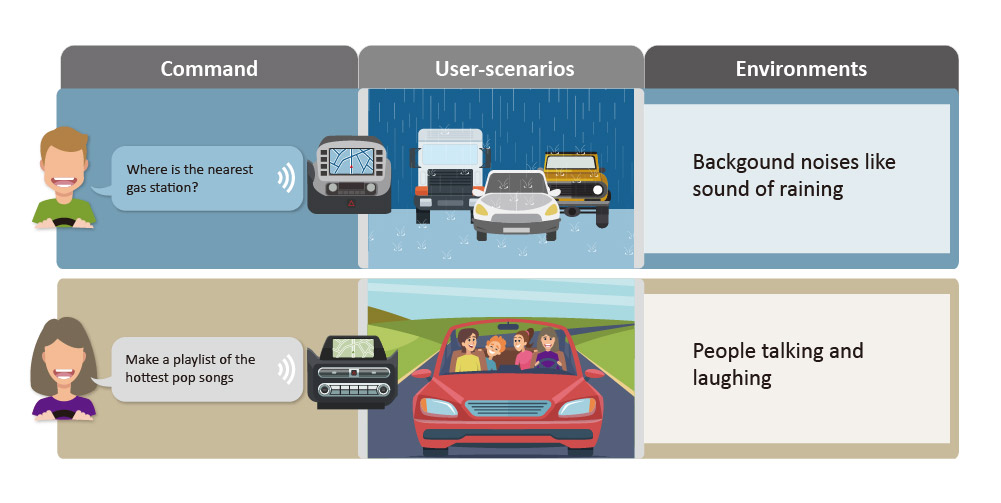 Voice Library
Everyone's voice is unique, and whether a voice assistant can understand what everyone says is also a big challenge for developers.
In order to help customers create a high-quality voice-enabled device, Allion's rich voice database can create a customized voice database for the product, which can design the language, wake-up words, speaker's intonation, accents, generating thousands of alternative combinations for a test plan. AI-driven recognition technologies are utilized in the process of testing, enabling the audio files to play automatically and record the feedback of voice products.

AI Recognition Technology
Allion introduces an AI-driven recognition system that can automatically validate whether the device is giving the right response. This automated system can replace some of the repetitive, dull, and time-consuming test procedures. In addition, the data collected during the test will become important references for debugging analysis to enhance your products.
Allion's AI solution provides customized testing solution for your product in the shortest time. With scenario simulation, voice library, and AI-driven technologies, we can fully inspect the performance of voice-enabled devices under different user-scenarios and continue to enhance your products, eventually exceeding users' expectations and delivering optimal usability.