APs & Routers
Since the release of Wi-Fi 6 in 2019, companies are launching APs and routers that support Wi-Fi 6. These next-generational APs may be faster in speed, but it is also harder for companies to prepare a product that will satisfy users' needs.
Contact Us
When consumers shop for a wireless AP or router, most people look for the speed performance of the product. But there are some key capabilities that they often neglect, which are the features of Wi-Fi 6:
Key Capabilities of Wi-Fi 6   
Support both 2.4 GHz and 5GHz, downward compatible with 11a/b/g/n/ac devices
Uplink and downlink orthogonal frequency division multiple access (OFDMA) increases efficiency and lowers latency for high demand environments
1024 quadrature amplitude modulation mode (1024-QAM) increases throughput for emerging, bandwidth-intensive use cases
Higher data transmission, up to 6Gb/s
Support TWT (Target Wake Time), improves battery life in IoT and wireless devices
Support 8X8 MU-MIMO download/upload, allows more data to be transferred at one time, enabling access points (APs) to handle larger numbers of devices simultaneously
Support BSS Coloring
With so many new features, Wi-Fi 6 promises higher speed and reduced latency. But are users getting the optimal experiences when they use APs or routers that support Wi-Fi 6?
Allion Report: Most APs and routers are not qualified
Global organizations like Wi-Fi Alliance, Broadband, and industry-leading companies have released their own standards for APs and routers. Among them, TR-398, which was released by the Broadband Forum in 2018, is the first standard established to check the "performance" of in-premise APs.
We have conducted TR-398 tests on a series of the latest APs and routers with Wi-Fi 6, and the results show that almost all APs failed to satisfy the requirements.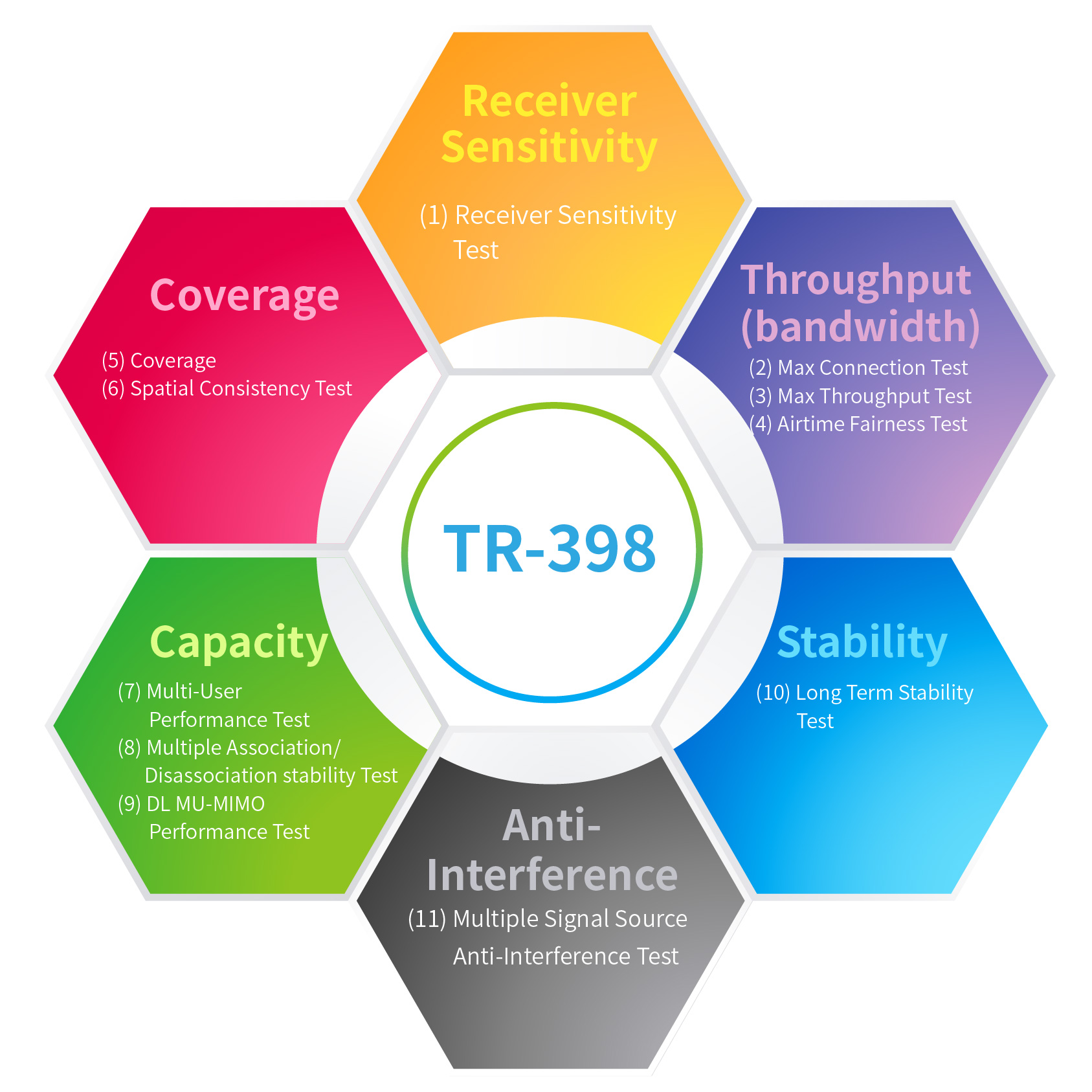 The scope of TR-398 Tests
Poor internet connections

As our test results indicate, most APs and routers have issues like high latency and slow data transmission rates. What does this mean for users? When they are watching a 4K movie online, it might take too long for the video to load. Users may also experience rocky transitions when they move around in their offices or homes while using their mobile devices. These issues could have a huge impact on the brand's reputation.
Allion Solution for APs and Routers
As the Authorized Test Lab of Wi-Fi Alliance and the only test lab in Asia to offer complete Wi-Fi tests, we can help you figure out the connection issues of your APs and routers.
The scope of our test is based on the specifications and certifications of industry standards and is sectioned into customized testing such as the performance of products in different real-life scenarios. We also provide a suite of AI-enabled automation tools to make the test more efficient.
Required Tests & Certifications
Wi-Fi CERTIFIED™ n
Wi-Fi CERTIFIED™ ac
Wi-Fi CERTIFIED WPA3™
Wi-Fi CERTIFIED Agile Multiband™ (MBO)
Protected Management Frames (PMF)
Security Improvements
Vulnerability Detection Test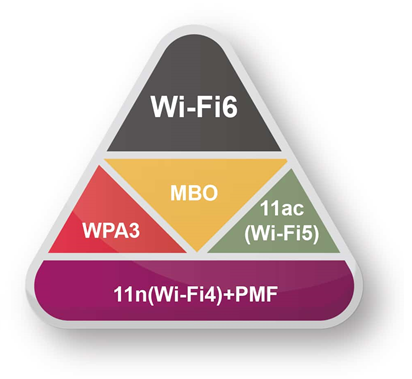 Key Performance Tests
AX Efficiency (Throughput, RF Performance)
MU-MIMO
Range versus Rate
Stability during frequent switches
Interferences Tests (Co-existence Interferences)
Customized Tests – AI Automation & Simulations
In-premise simulations (Multiple settings: Office, Home, Public Spaces)
User-scenario simulations (Automated vehicles to emulate users roaming)
For any questions regarding APs and routers please contact us at service@allion.com
Other Related Test Services: