USB-IF Certified USB 3.0 Cable Test Fixture
Product ID: USB3CMS
Announcement
The USB-IF Certified USB 3.0 Cable Test Fixture is no longer be available starting from December 20th, 2019. There will be no replacement for this particular fixture. Should you need any cable and connector affiliate testing, please visit our Cable & Connector Test Lab page, or contact us via service@allion.com. We are sorry for any inconveniences caused.
Product Summary
The Hosiden USB-IF certified USB 3.0 cable test fixtures are specifically designed for USB 3.0 certification Group B4 test items. They aim to test high speed cable assembly to conform by to the USB-IF specifications.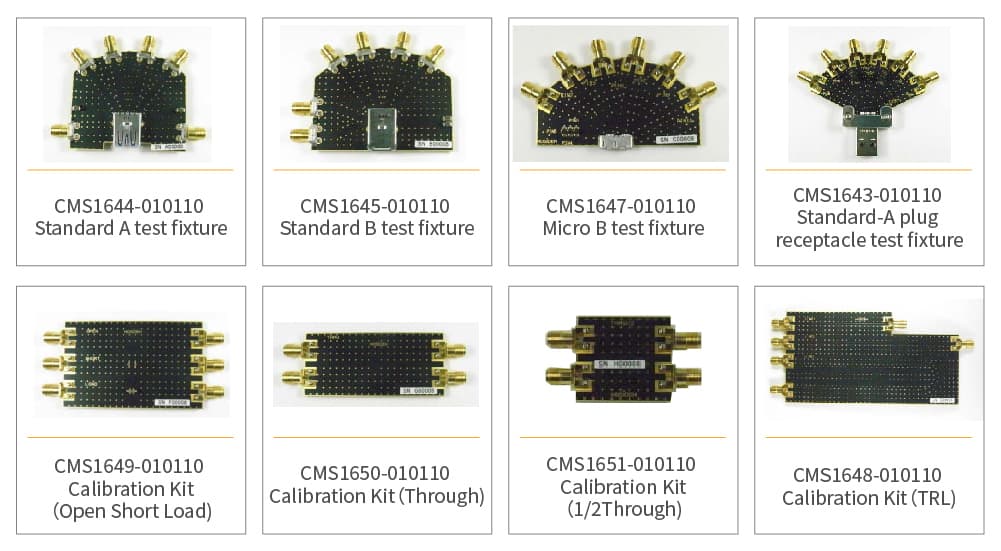 Application
It applies to USB 3.0 cable assembly.
Key Feature
Designed for USB 3.0 certification Group B4 test items
Following USB 3.0 Compliance Document Rev.1.02