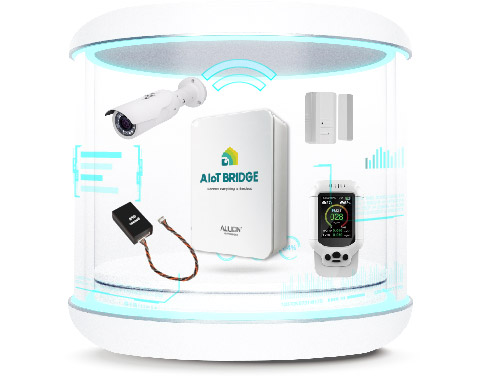 Easy Sense
Allion Easy Sense is utilized to monitor and track everything that is happening on the sites. With seamless integration of sensors and one cloud-based platform, admins can have access to their data anywhere and at any point in time.   
Inquiry
Sensors are the building bricks of scalable infrastructure and networks. Allion Easy Sense is a customizable solution that can be built for different monitoring scenarios, from large-scale industrial manufacturing, agriculture, remote medical care, to in-premise networks like smart home, smart buildings; you will find the right solution for your use.
All-in-One, Easy Setup, and Easy Monitoring!
Allion Easy Sense is built to drive various sensors, devices, components, and is capable of integrating all sensors despite the types of interfaces. Allion Easy Sense is a solution that can meet the diverse requirements of different environmental conditions, such as temperature, humidity, pressure, locations.

We strive to build a monitoring system that is accurate, stable, and reliable to assist vendors in implementing digital platforms to boost the performance of their business management.
PR Recorder
The PR Recorder comes in the following features to enable a seamless integration of real-time data, customizable to meet the requirements of various environmental monitoring.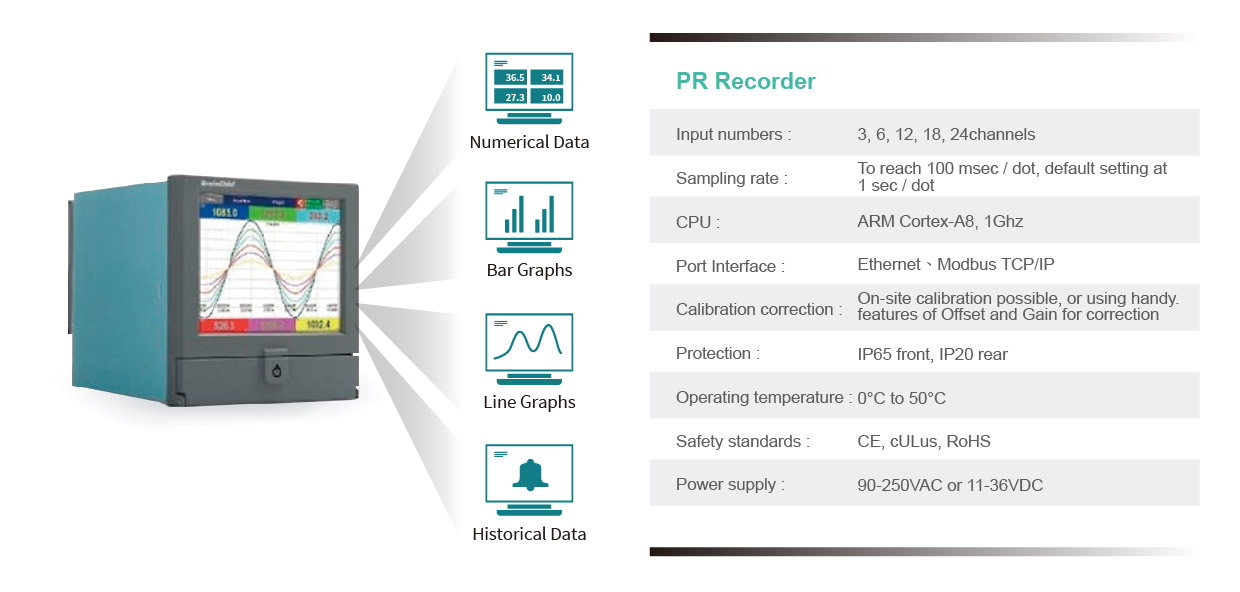 Allion AIoT BRIDGE
Allion AIoT BRIDGE is used to gather data from all sensors in the field and send the information back to the AI Engine System, a cloud-based platform that allows users to oversee the site conditions.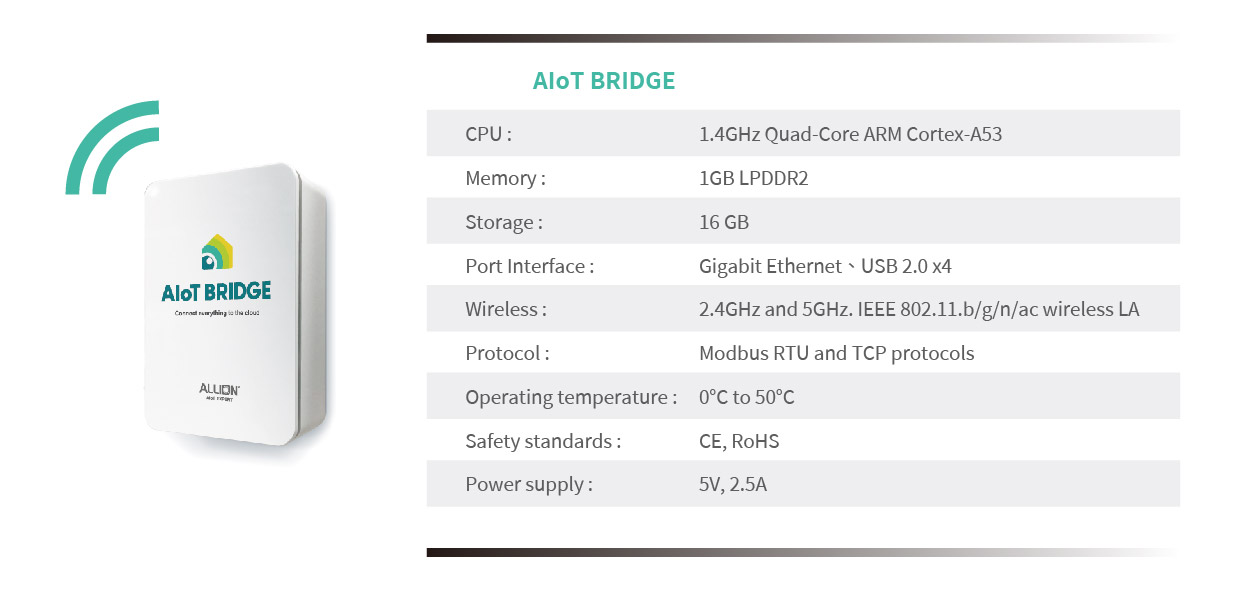 AI Engine System
Adopting AI/IoT platforms, Allion AI Engine System is able to collect and analyze massive amounts of data. The system can transfer the collected data into controllable factors for smart production lines, and monitor real-time performance for each and every workstation.
To secure and optimize the use of data, Allion AI Engine System allows Administrators to have access to the following features:
Remote Data Management
AI-driven Big Data Analysis
Authority Levels Customization
By implementing AI, Allion AI Engine System can save you time, money, and manpower.
Easy Sense Features
Online Monitoring: 24/7 monitoring, access to the platform anytime, anywhere. Get instant alerts and notifications from Easy Sense.
Data Management: Algorithms and rich database to thoroughly analyze the ambient environment and send notifications to alert admins of potential risks. Storage of complete data enables users to retrieve meaningful data anytime.
Personnel Management: Customized access entry to accurately monitor the number of people in the field under monitoring. Access entries are recorded and the setting of access authority can be reconfigured whenever there is personnel change.
Risk Management: Real-time monitoring can be used to oversee the field and notify admins via e-mail, text messages, or apps.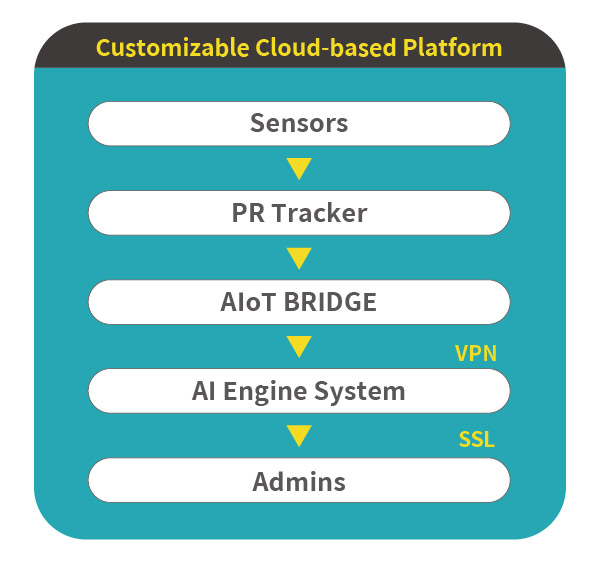 Use Cases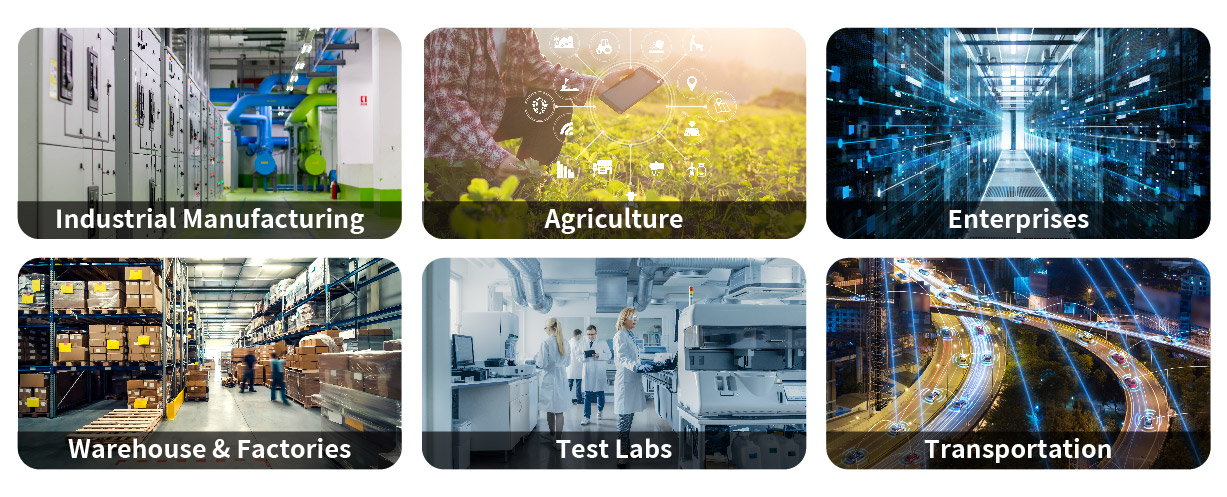 Why Allion Easy Sense?
For more information on Easy Sense, please contact us at service@allion.com