Easy Tracking
Allion Easy Tracking is an AI-driven monitoring platform that will help you achieve a safe, reliable, and transparent delivery by giving you full support at every stage of your workstations.
Inquiry
For temperature-controlled logistics or refrigerated shipping, humidity and temperature are the two most essential factors to prevent the cargos form going bad. As for vendors, transparent process and monitoring is the most important, as a subtle change in the settings or accidents on the road could lead to serious consequences. Therefore, a real-time monitoring system is needed to effortlessly manage your logistics and ensure they arrive safely in destinations.
What Easy Tracking can do for your cold-chain logistics:  
Real-time data and remote monitoring
Alert notifications during handling and transporting
Security System
Show estimated arrival time to relevant personnel
Data visualizations of humidity levels, delivery routes/ itinerary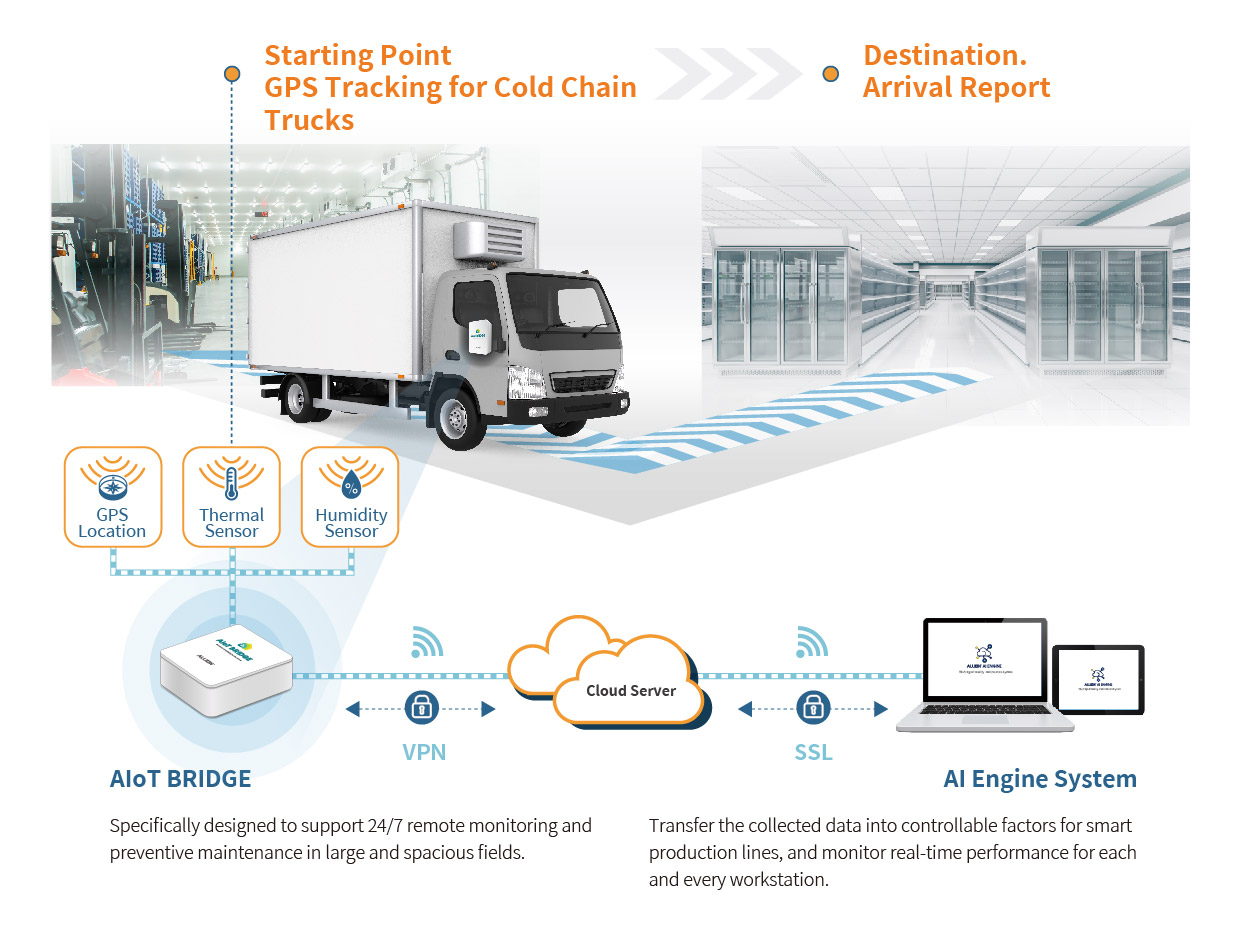 Communicate the shipment status with your crew at any point in time! 
Together with AIoT BRIDGE, Allion Easy Tracking can collect data and send the information back to cloud-based platforms, allowing admins to fully manage the delivery and take precautions.

Allion AIoT BRIDGE
Allion AIoT BRIDGE is used to gather data from all sensors in the field and send the information back to the AI Engine System, a cloud-based platform that allows users to oversee the site conditions.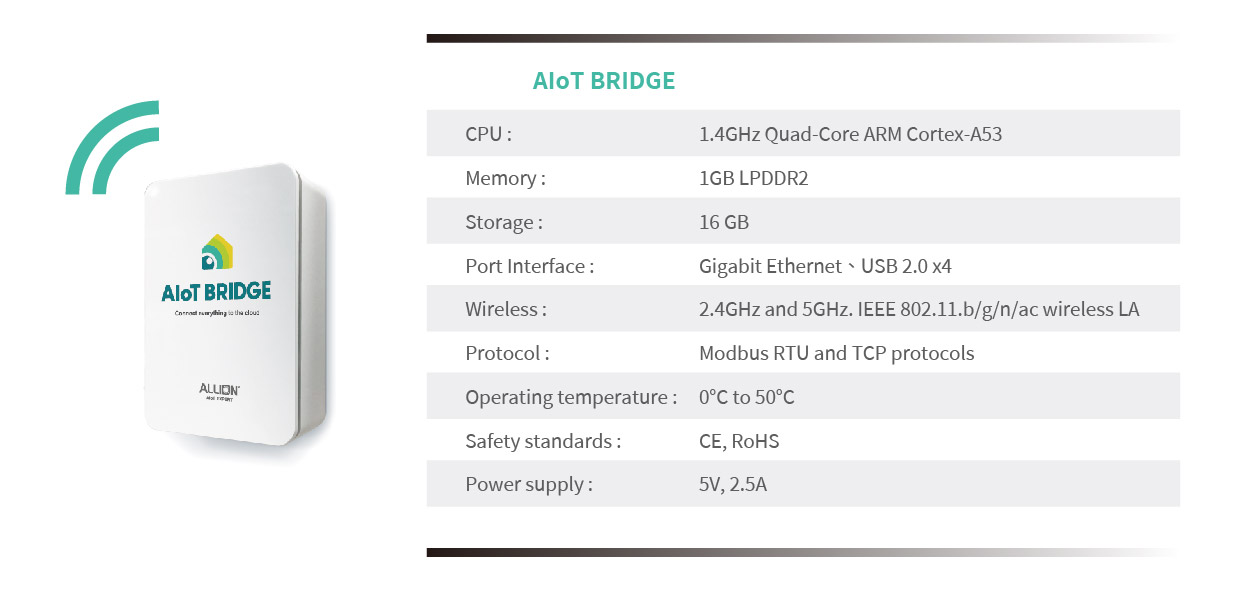 AI Engine System
Adopting AI/IoT platforms, Allion AI Engine System is able to collect and analyze massive amounts of data. The system can transfer the collected data into controllable factors for smart production lines, and monitor real-time performance for each and every workstation.
To secure and optimize the use of data, Allion AI Engine System allows Administrators to have access to the following features:
Remote Data Management
AI-driven Big Data Analysis
Authority Levels Customization
By implementing AI, Allion AI Engine System can save you time, money, and manpower.
Why Allion Easy Tracking?
For more information on Easy Tracking, please contact us at service@allion.com