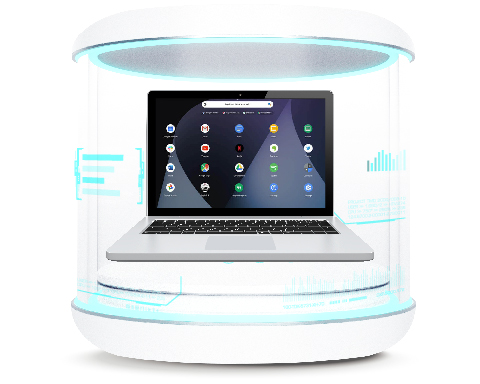 AI Validation Solutions for PC and OS
As personal computers evolve to reflect consumer preferences, vendors rack their brains to make their products stand out. The fierce competition among PCs leaves no room for common issues or fundamental errors. By implementing AI-driven technologies, Allion can ensure the quality of your PC product and remove your doubts. Meanwhile, we can provide the maximum convenience while requiring the minimum time.
Inquiry
Personal computers, including desktops and laptops, are the indispensable productivity tool in our lives. PC user scenarios change as consumer lifestyles change. To fulfill the ever-changing market demand, vendors create new PC generations, featuring various software and hardware specifications within the same operating system.
Allion integrates decades of PC validation experiences and now develops exclusive AI testing solutions. By implementing cross-platform deep-learning, automation, optimized decision-making, big data collection and analysis, Allion is able to provide the most multidimensional and comprehensive testing services.
Two Types of Common PC Issues
Allion divides common PC issues into two types: User experience issues and developer/ manufacturer issues.

Want to Make Everything More Efficient and More Effective? Check out Allion AI Testing Solutions!
How do Allion AI testing solutions benefit your business? Allion AI solutions not only reduce test cycle time but also offer product analysis and troubleshooting assistance.The core technologies listed below are what Allion encompass in the AI testing solutions.
Core Technologies of Allion AI Testing Solutions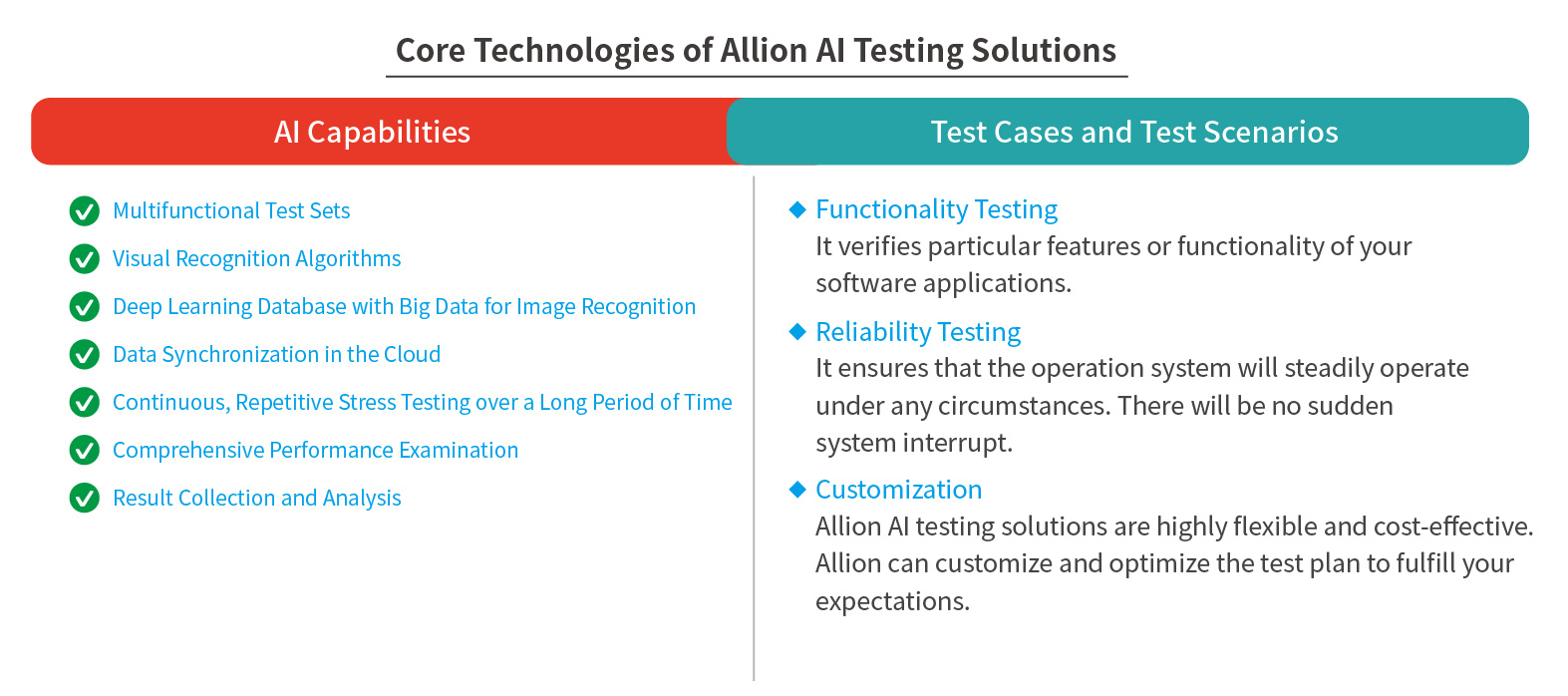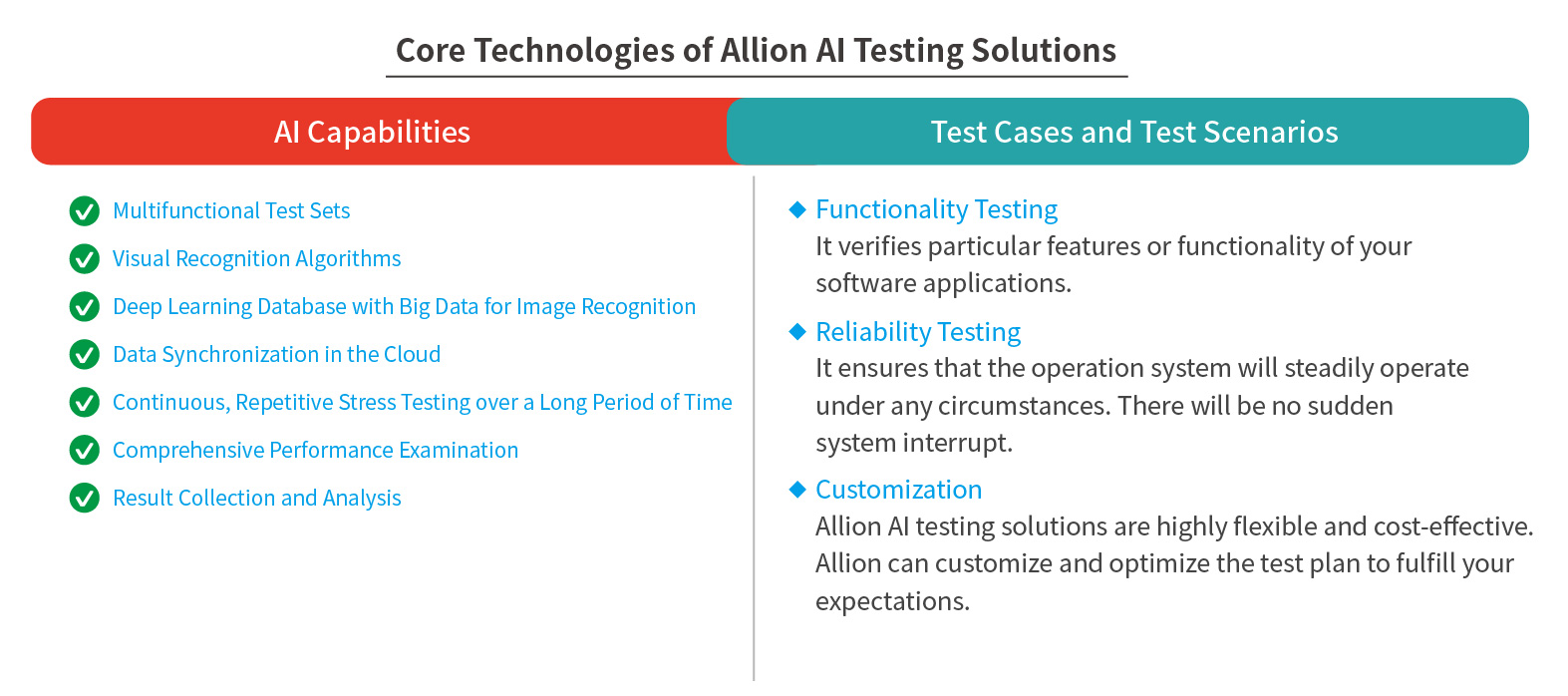 Advantages of Allion AI Testing Solutions
Time is Money. Use it Wisely with Allion AI Testing! 
Since we implemented AI, we have been reducing the test cycle time, helping our clients identify problems faster, providing comprehensive test analysis and troubleshooting advice. Take testing the App functionality on a DUT for example. On average, it takes 15 hours to manually test 90 Apps on each DUT. However, if you choose Allion AI testing solutions, the test will be finished in 7.5 hours. Each year, AI solutions save more than 50% of total testing hours and double the test efficiency.
We compile Table 1 based on different quarters of the year, project types, test cycles, model numbers, and hardware configurations. Every year, we can save up to 4,680 test hours. The more tested Apps are, the more we test them, the more considerable amount of time we save. In addition, AI maintains consistent testing operations and troubleshooting techniques, so it can improve test accuracy and reduce the risk of human error.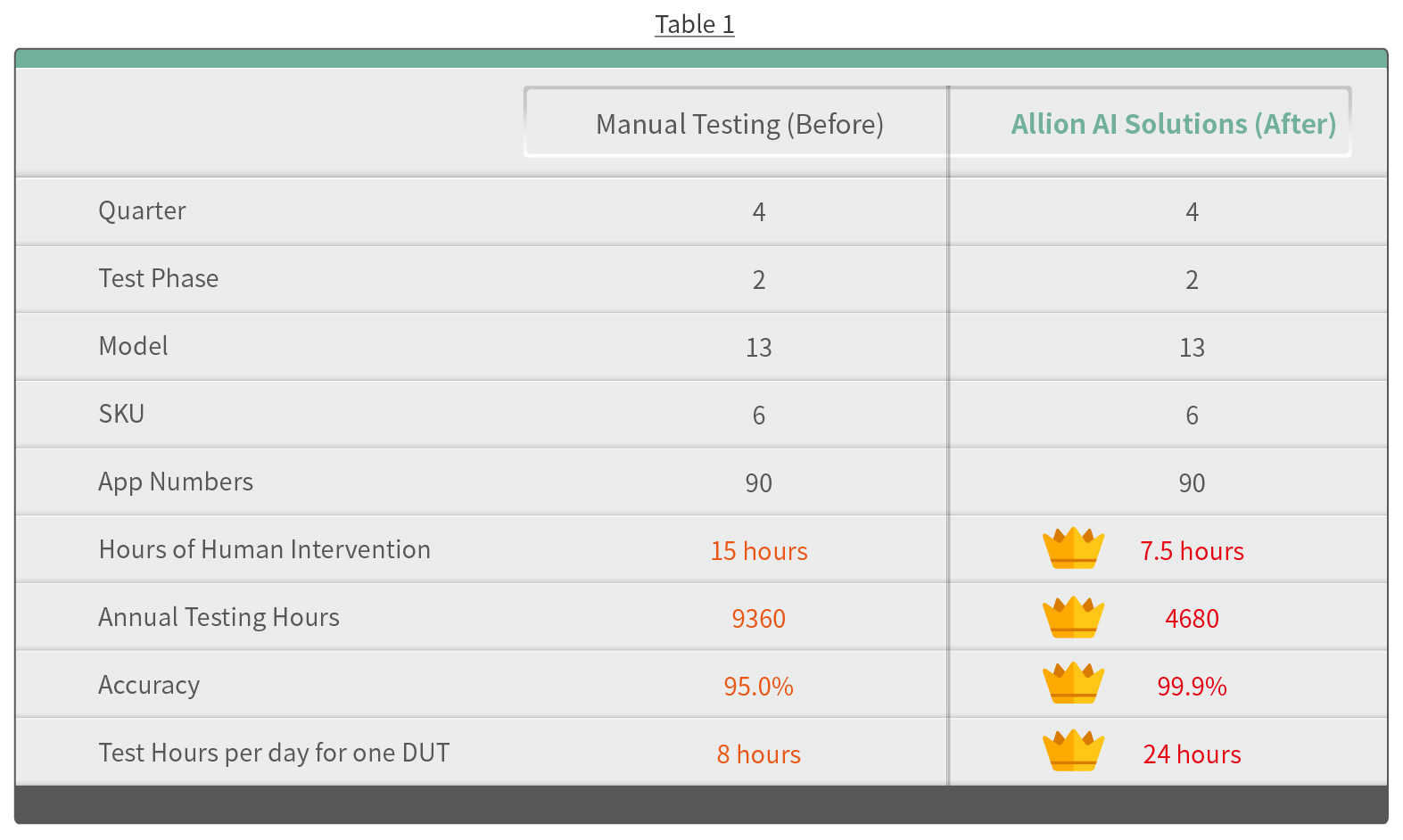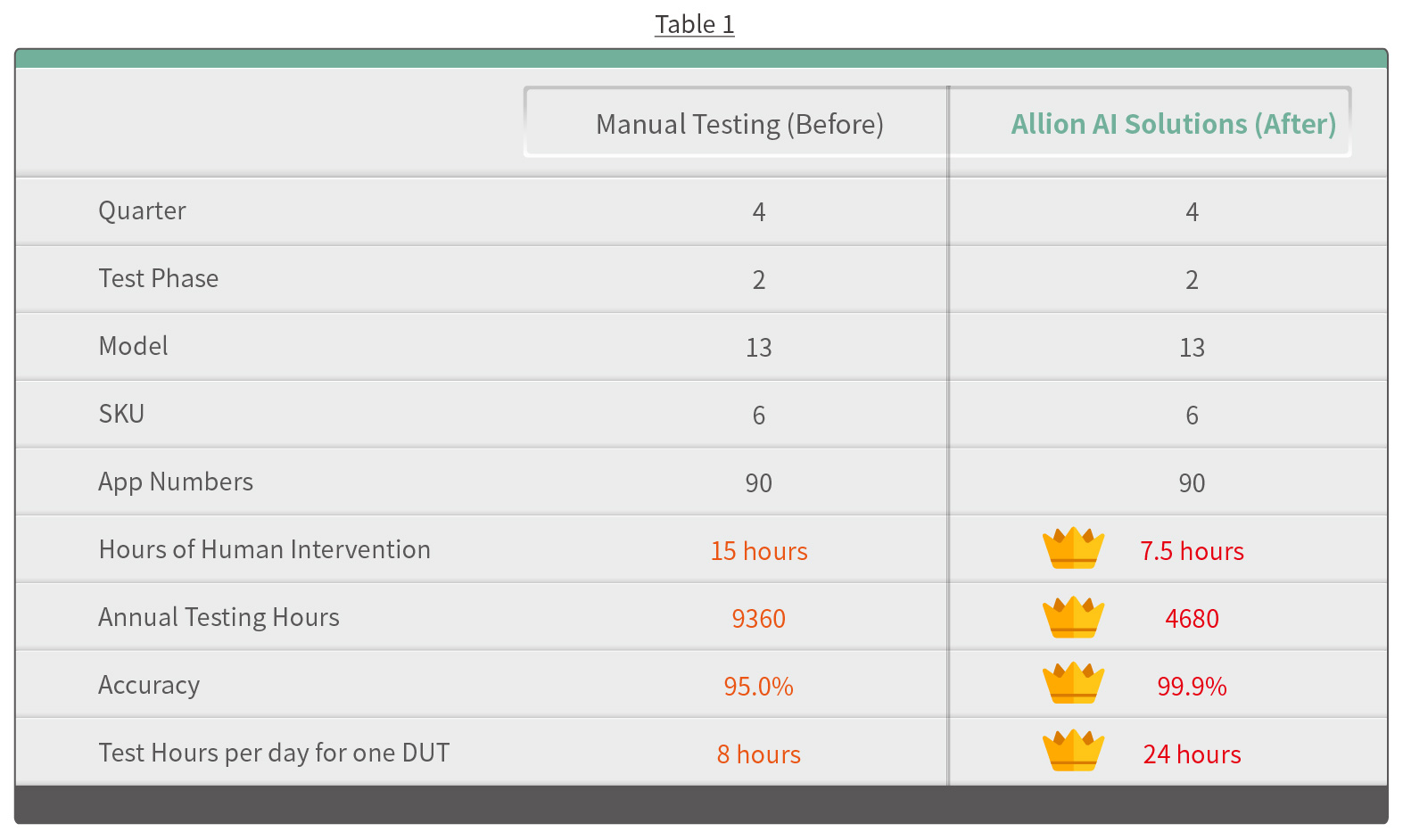 Allion Customization Items
Allion AI testing solutions perfectly match various test purposes and requirements. What If you had limited time and budget but still wanted to enjoy the best test quality? Don't worry, Allion is here to offer customized test plans for your product from head to toe!
Installation Validation of Massive Deployment
OS Functionality Validation
Software Functionality Validation
Backward Compatibility Validation (After OS are Upgraded or Settings are Changed)
OS Updating Test
Software Compatibility Test
Software Quality Validation
User Experience Test
OS Stability Test
OS Performance Test
The bullet points above show a part of our AI testing services. If you need other customized AI testing solutions, please contact service@allion.com.