TAIPEI, June 9, 2022 — Allion Labs, Inc. has recently been approved by Intel as the first third-party test lab to offer the Bluetooth® audio accessory user experience testing for the Engineered for Intel® Evo™ Program. This Bluetooth accessory test program helps maximize the user's premium end-to-end experience for Intel® Evo™ laptops.
This collaboration with Intel began in August 2021 and was finalized in April 2022. Allion Labs and Intel jointly developed testing requirements and processes. Having built a test setup specifically designed for Intel Evo Bluetooth testing, Allion addresses issues commonly seen in real-life application scenarios including connection stability, radio interference, and performance issues.
As the first test lab to provide this testing, Allion ensures that your audio product undergoes meticulous test processes including key experience indicators (KEIs), functionality and compliance tests. Our tests maximize the user's premium end-to-end experience, which enables simple, reliable, high-quality connections for optimized communication, entertainment, and productivity.
For more info on the Engineered For Intel® Evo™ Bluetooth® Accessory Program, please refer to: https://www.intel.com/content/www/us/en/products/systems-devices/laptops/evo/article.html
If you have any questions or testing needs regarding the Engineered for Intel® Evo™ Bluetooth® Accessories Program, please feel free to contact us at: service@allion.com
About Allion Labs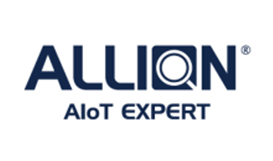 Allion Labs is a pioneer in validation and certification of IT products. We provide over 30 compliance certification tests, such as Wi-Fi, Bluetooth LoRa, Wi-SUN, USB, DisplayPort, and HDR10+ Certification Services. For more information on Allion's services, please visit us at https://www.allion.com. For more on our services in the United States, please see https://www.allionusa-sgs.com.