AI Robotic Test Solution for Headunits
Allion presents the AI Robotic Test Solution for Headunits, offering simplicity and convenience when undergoing comprehensive head unit functionality and interoperability testing. Through the Smart Test Guide software, the system can conduct testing through automated test scripts, record video/audio footage while analyzing visual and audio cues, and review test data in the Test Log Report while highlighting errors.
Inquiry
To serve the modern driver, head unit manufacturers must adhere to strict connectivity and compatibility requirements or run the risk of connection, pairing, and voice control issues. In the best-case scenario, these problems merely hinder user experience and damage brand image, but in the worst-case scenario, they can endanger the lives of passengers.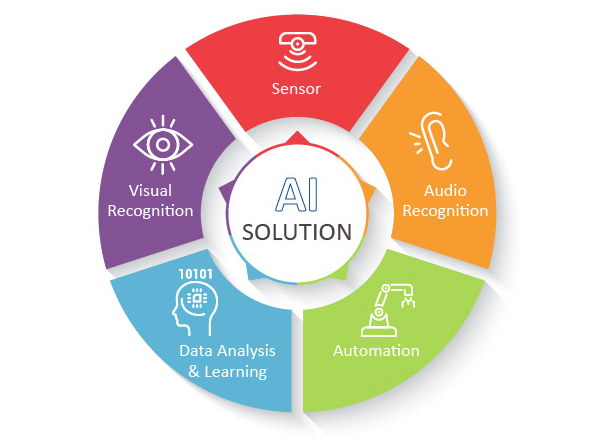 8 Main Features
Intuitive Interface & Programming-Free Script Writing
By simplifying the software interface, test engineers can easily manage and control test processes, saving their energy for more important matters. Through the modularization of arm motions, test engineers can quickly comprehend and set up arm motions, mobile phone actions, and system parameters without needing to write additional test scripts.
Smart Wizard: Highly Adaptable to Different DUTs
The Allion Smart Wizard software offers an easy setup of test scripts for different head units, as different models may have different user interfaces. To play music, one head unit model may require 3 button presses to play music via Bluetooth from the phone while another requires more button presses. With the Smart Wizard, the engineer only needs to input initial settings to automate testing for different head unit models.
Robotic Arm Control
The robotic arm with its adjustable stand offers a high degree of precision and stability while being fully customizable to each product's testing needs.
This simulator is used to mimic user gestures, such as the single tap, double tap, long press, swiping, zooming in or out, pinching, and other customizable gestures. The simulator is adjustable for use under different scenarios with varying distances, angles, and space.
Automated Phone Control
Allion has created dozens of hand gestures and motions to be used on iOS and Android mobile phones when pairing headunits. The process can be fully automated once initial setup is completed, achieving headunit pairing, bluetooth controls, dialing and calling, music playing, volume controls, and more.
Visual Recognition
The smart camera integrates visual recognition software, which compares the recorded footage with the image database to recognize objects, images, or text while responding appropriately.
The visual recognition system is especially suitable for tasks that exceed the visual capacities of the human eye, such as long-term monitoring and identification of images that last for only milliseconds.
Audio Analysis
The system conducts audio analysis through sound detection, voice-to-text conversion, volume change recognition, and popping/cracking detection during music playback.
Our audio analysis algorithm is capable of automating long-term, continuous audio analysis.
Monitoring and Complementary Functions
Integrates Bluetooth sniffer for Bluetooth packet analysis

Records test footage to identify the root cause of system bugs

Controls USB Port through the USB Switch Port, which automates the simulation of plugging/unplugging

Controls power through IP Power switch, automating turning on and off
Log/Report System
The Log/Report System records all test activities, enabling developers to view test results and test footage, playing a key role in finding the root cause of system bugs
3 Advantages
High Precision
When automation replaces human labor in performing repetitive tasks during testing, it can raise test accuracy from 83% to 99%. Overcoming the limitations of manual labor, automated testing can monitor and record test conditions and detect the most minute of problems, unaffected by physical fatigue experienced by human test engineers.
High Performance
A human can work only 8 hours a day, yet automation works 24/7 round the clock, accelerating your product testing by twofold or even threefold.
High Consistency
This solution combines robotic arms with visual and auditory recognition software to ensure test results are "qualitative, quantitative, and reproducible." The ART Solution allows for the significant reduction of manual test errors, the quantification of test variables, and the reproduction of test results when necessary.

Your Reliable Validation Expert
Allion has been providing consulting and test services in the IT industry for 30 years. We have built a database with over 10 million real-world test results and created automotive test solutions for different system layers. Through AI and automation, Allion provides customers with a complete range of automotive solutions for head units and automotive products, enhancing the quality of our client's products.

As a pioneer and market leader in the testing industry, Allion works closely with international associations to bring the newest industry standards to our clients. In our cooperation with prestigious automakers like Mercedes-Benz, BMW, Volvo, Audi, Toyota, Ford, Nissan, and Mazda, we optimize our test processes while innovating new capabilities and technologies.