Allion IVI Robot Testing Platform
A single platform to resolve all your connection issues
Allion IVI Robot Testing Platform (ART) is developed by Allion with the goal to resolve connectivity issues between mobile phones and your IVI products. Driven by customized fixtures and software, this ARTP Platform can accelerate your test cycle with highly efficient test automation, allowing developers to comprehensively validate products and find potential risks.
Inquiry
Automakers have upgraded head units to create a safer and more seamless driving experience. However, connecting your phone with the IVI, is not always so easy and intuitive. Connectivity or compatibility problems often frustrate users and negatively impact the driving experiences. Moreover, if these problems distract drivers, serious consequences can occur at any time.
A Revolutionary Test Solution for the Upgraded IVI
Allion partners with world-leading OEMs to enhance the performance of their IVIs.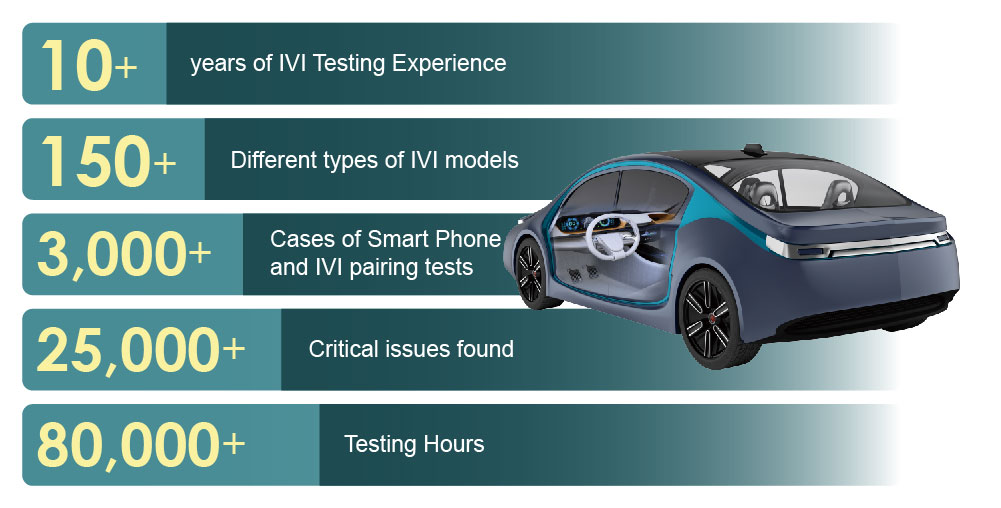 We provide the following tests for IVI performance. With these 5 test cases, we can execute nearly a thousand test projects, and undergo thousands of testing procedures within a limited time; users can change the test settings on the platform.
Out Of Box Test: Phone to IVI Pairing
Functionality Test: IVI accept the phone call
Interoperability Test: Interoperability between different brands smartphones with IVI
Users Scenario: Accept the call via IVI is playing musicStress Test: Bluetooth Connection / Disconnection Test for 24 hours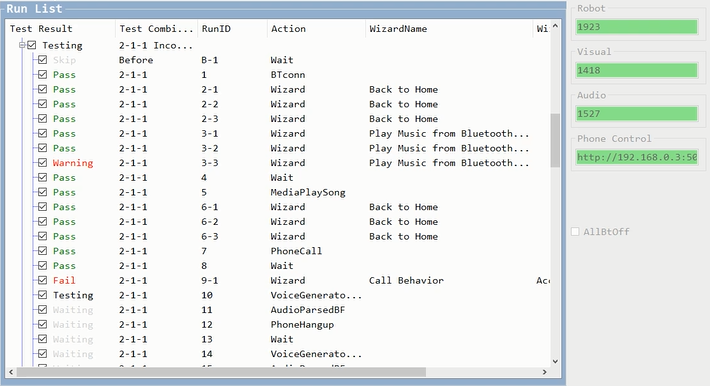 Smart Automation — the Foundation of Industrial 4.0
As the number of working hours is limited to 8 hours a day, it takes 15 working days to complete a testing project by hand. But with automation, which works for 24 hours a day, it takes only 7 calendar days to complete a testing project using the platform.

In three weeks, the number of test projects completed by the platform largely outnumbers that of manual testing, in a ratio of 3:1.
Features of the ARTP
Hardware
Robotic Arm System & Fixture
Fingertip Simulator
Camera for AI-driven Recognition
Features
The robotic arm maintains great consistency throughout the testing procedure and can be fully customized according to your needs.
This simulator is used to mimic the motions of users, such as swiping and pointing on the screen.

 

This software is developed by Allion Team. The cameras capture and instantly recognize the icons and images, directing the robotic arm to carry out different motions, such as hitting the play music button or picking up a phone call.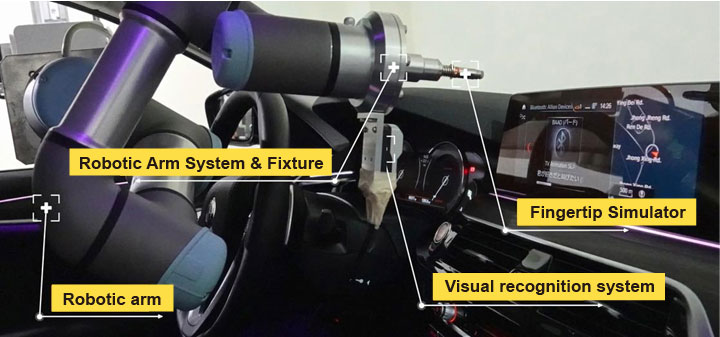 Software
Allion Smart Wizard
Robotic arm &

Visual recognition system

Automatic phone control system
Audio analysis system
Log/Report System
 
This software offers an easy set-up of testing procedures for different IVIs, as they all have different user interfaces. For instance, Brand A requires users to hit 5 buttons to play music via Bluetooth from the phone; and Brand B requires users to hit 10 buttons to play music.
The camera then sends the recorded footage to the platform and matches it with the stored data, initiating the robotic arm to act accordingly. This series of steps will accurately simulate the behaviors of users operating the IVI.
With automation, we can create dozens of hand gestures and motions and run the testing procedures.
This audio recognition software is capable of analyzing sound quality, and We check the soundwave form to see if there are sound cracks.

 

All activities on the platform will be recorded, enabling developers to analyze data and find the root cause of the issues.
Benefits of using the ARTP Platform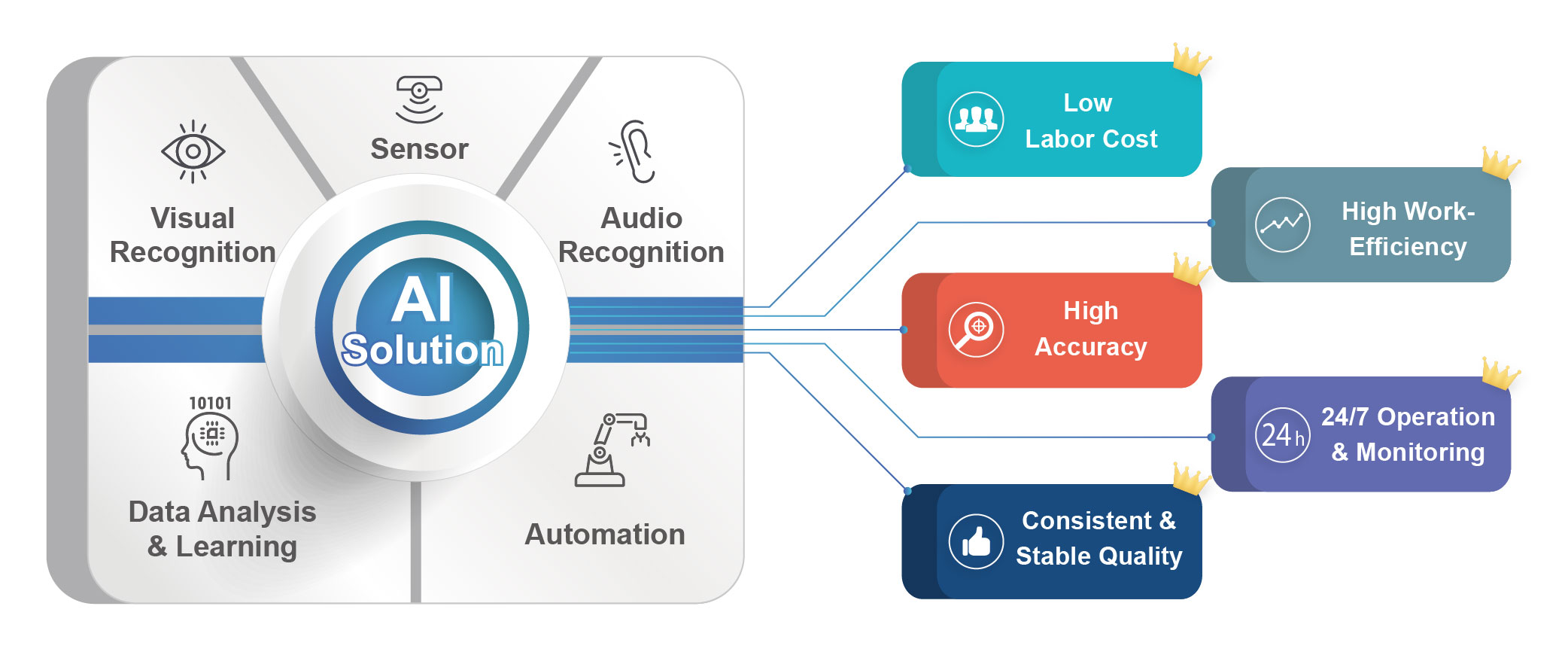 High Productivity & Accuracy: Automation is a great tool in replacing some of the repetitive tasks, saving more time while increasing the overall accuracy.
Consistent and Scalable: This platform is consisting of a robotic arm, visual and audio recognition to ensure that each test is carried out consistently and accurately, allowing engineers to quickly locate the issues.
24 Hour, Non-stop testing: Automation works 24/7 round the clock, accelerating the test cycle by twofold, even threefold.
Data Analysis: All test results are recorded for developers to know what are the most occurring issues, and pairing performance between different phones and IVIS. This will serve as a critical reference for product enhancement and software updates.
If you have additional questions regarding ARTP, please contact us at service@allion.com