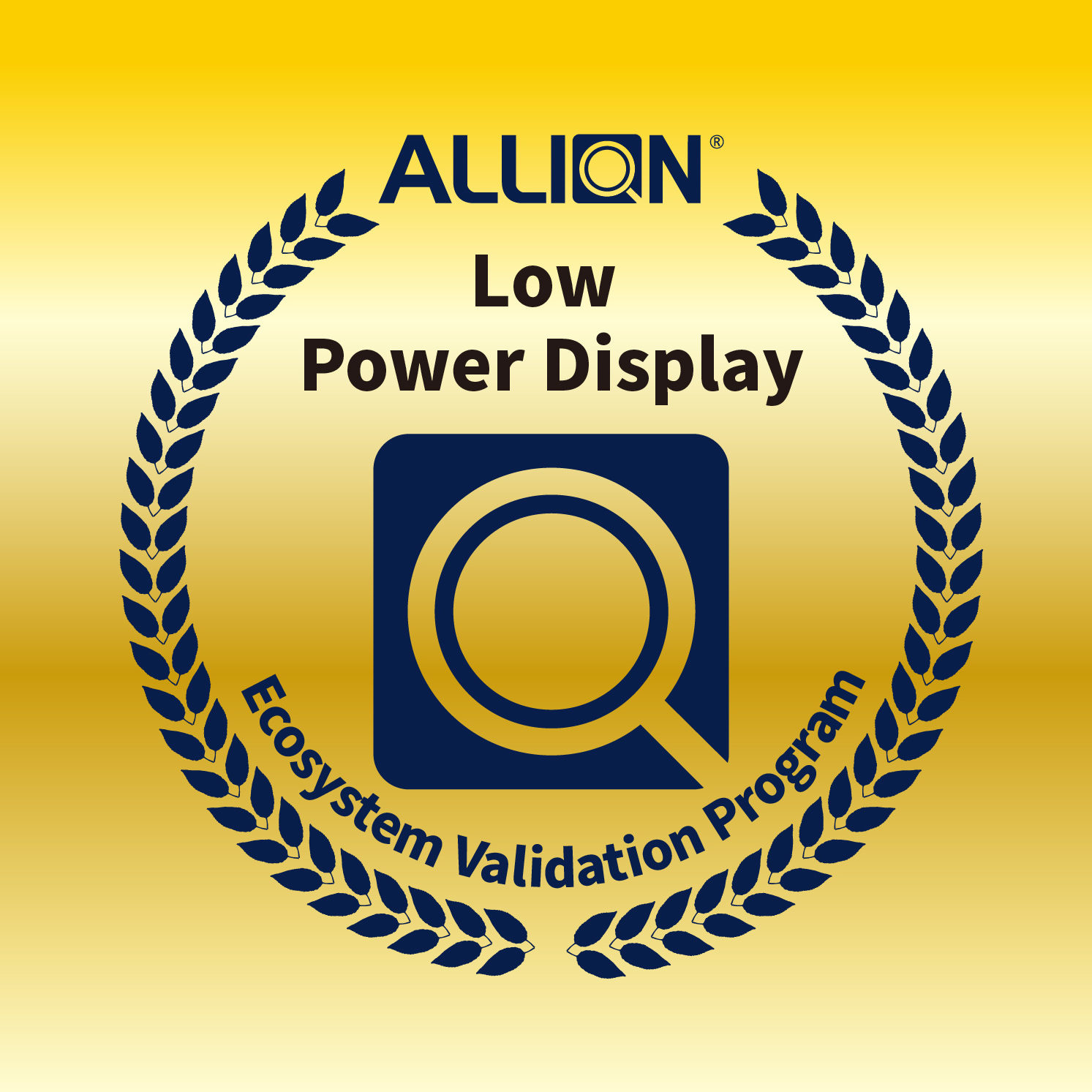 Ecosystem Validation Program for Intel® Platforms
To deliver quality and confidence to PC industry, Allion has launched the brand new validation program for displays testing. This Program defines testing specifications for embedded displays in order to meet the standards of performance. The goal is to provide test results as reference for companies who are interested in finding the right displays for their products. The displays meet the testing specifications will receive Allion's test certification.
Inquiry
Test Category
Embedded Display: 
Low Power Display Measurement & Test: The goals are to provide information on display power consumption & whether the displays meeting the requirement of  Intel® "Low Power Display Technology (LPDT)" requirements.  The information serves as a reference for any companies who are interested to use the displays for their product integration. More information on LPDT.
Program Workflow: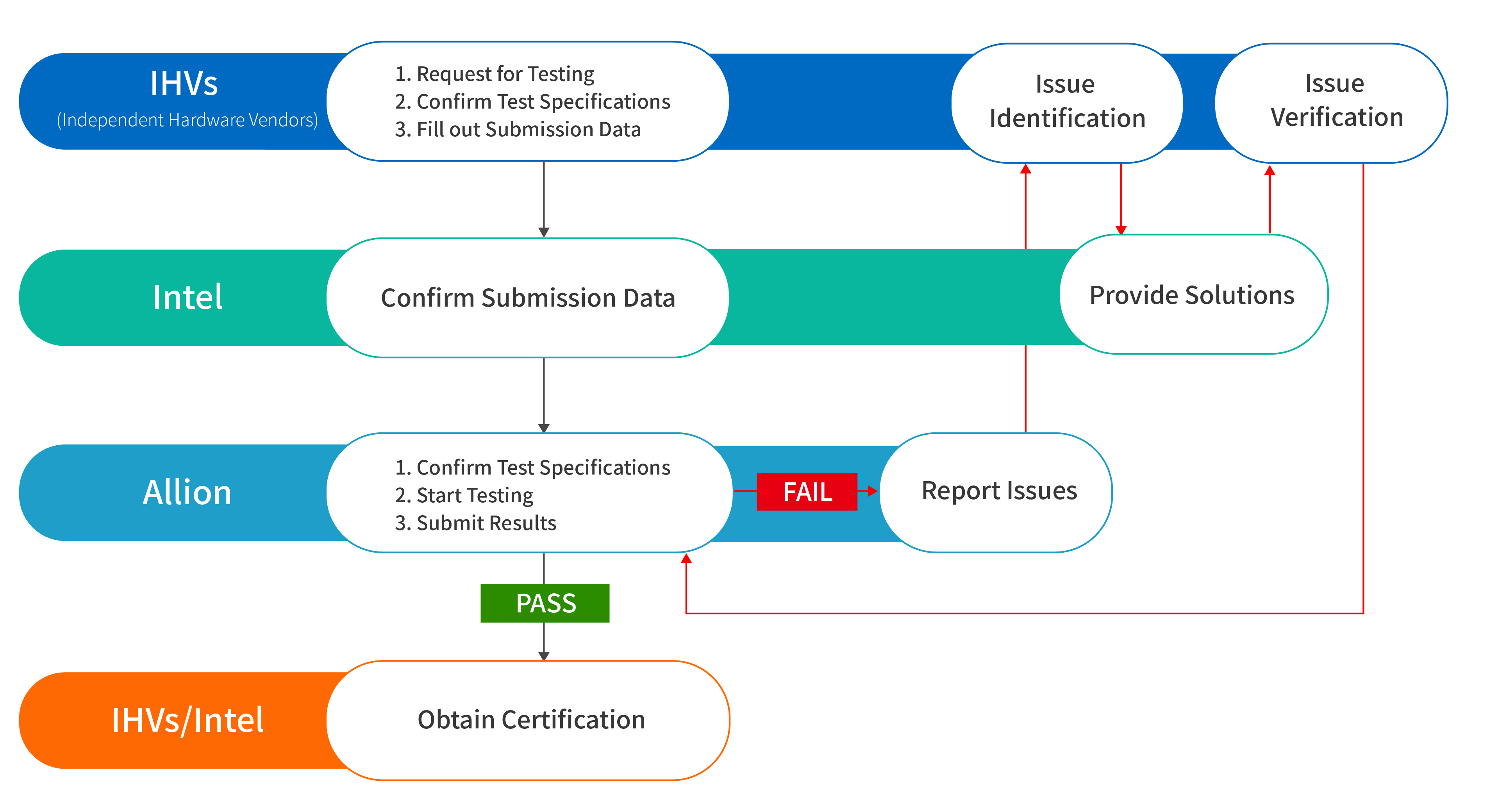 Test Certificate:
To award component quality, any components meeting the testing requirements will be provided with the certificate. Certified products will be also listed on the Allion Labs' website for public reference.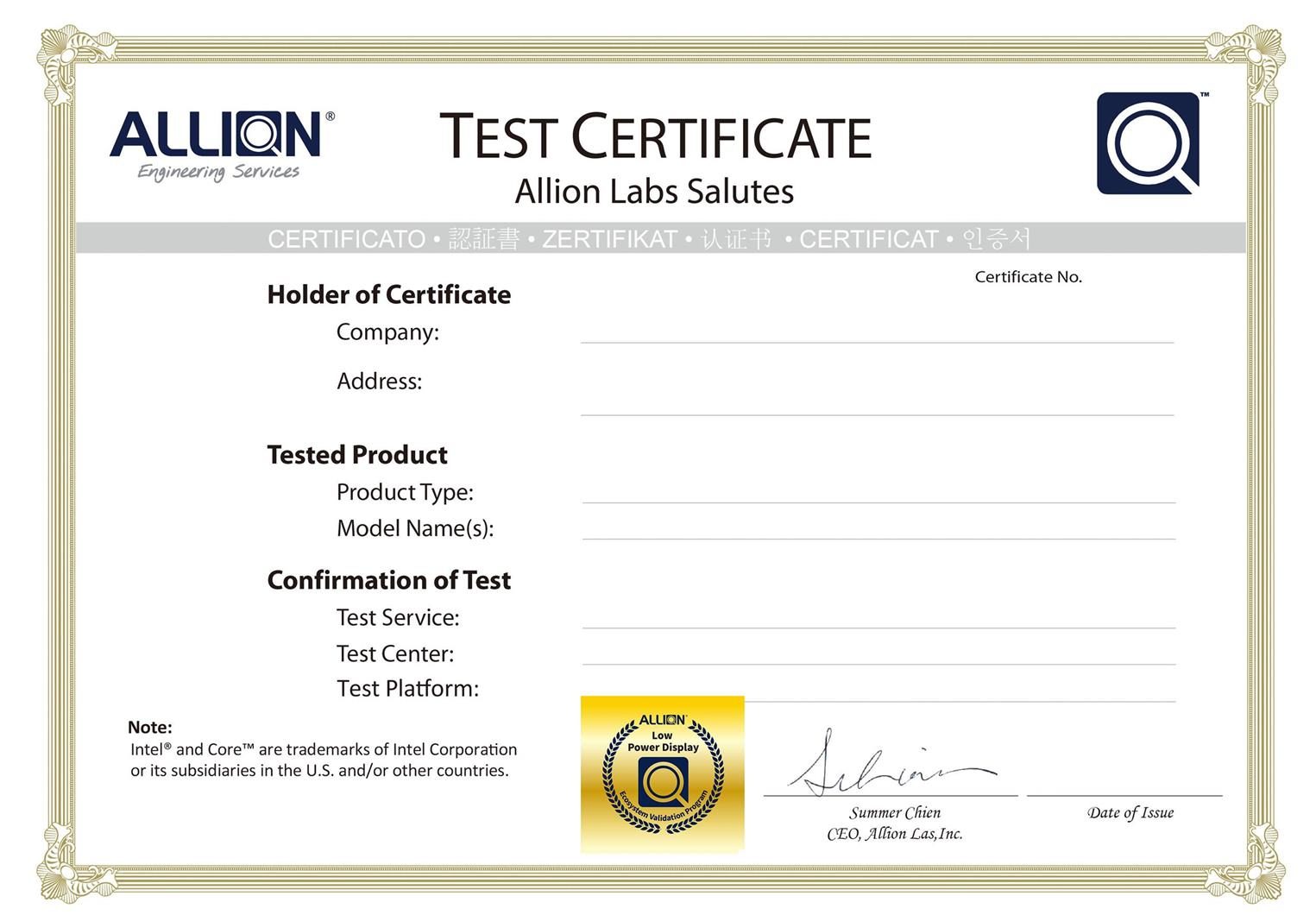 To access our testing service, please contact us for details.