ZETA
Allion has just become the first third-party test lab of the ZETA Alliance. We are offering test services for the ZETA Certification.
Inquiry
As the first third-party test lab approved by the ZETA Alliance, Allion offers certification testing and a full range of wireless technology consulting services.
What is ZETA?
ZETA is a Low Power Wide Area (LPWA) communication technology created by ZiFiSense. The ZETA network features its mesh access and multi-hop capabilities, which allows for coverage of hard-to-reach areas such as mountainous or indoor areas. Also, ZETA is cost-effective and supports low-power, bi-directional communication.
ZETA Certification Test Service
 Tested Product Types 
  ZETA Certification Process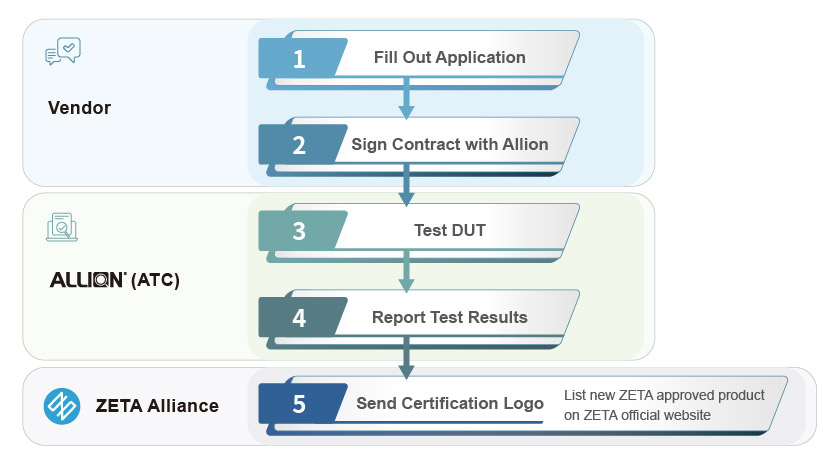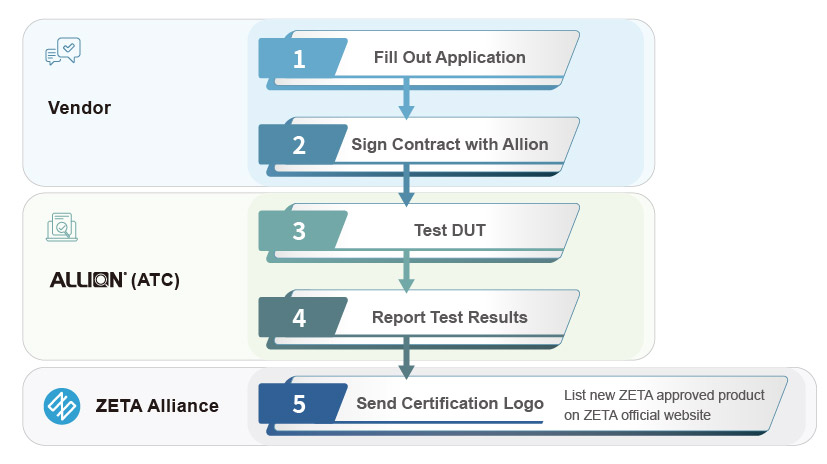 Allion's Advantages
Allion is a third-party test lab approved by more than 30 international associations. We provide wireless certifications such as Wi-Fi, Bluetooth®, LoRa, and Wi-Sun, utilizing know-how from decades of networking and wireless certification experience to offer interoperability and reliability test services. We aim to build a comprehensive IoT ecosystem for our clients.
 Related Tests