TransferJet
TransferJet
TransferJetTM is a near distance wireless transfer technology for rapid data transfer. Best solution for transferring huge data including high-resolution video, music, images and more.
TransferJet™ Qualification Test Lab (QTL)
TransferJetTM implements short-range wireless technology for reliable transfer of data, simply by touching with other interoperable devices. Without the need for additional cables or connection accesories, TransferJetTM allows mobile phones, digital cameras, camcorders, computers, TV, printers and other computer electronic devices rapidly (375Mbps to 560Mbps transfer speed) transfer high-resolution videos, music and other data files. You can learn more here.
As a TransferJetTM Qualified Test Lab (QTL), Allion performs verification and validation test to certify performance specification of TransferJetTM. Allion verifies design and functional specification alignment with TransferJetTM data transmission criteria for point-to-point connection, power consumption, radio-signal and distance requirements. In addition, we also perform comprehensive validation, debugging and interoperability testing services.rvice Coverage
Certification Testing
Allion provides certification services to ensure devices implementing the TransferJetTM protocol meet the standard operation requirement for best performance. At Allion, we test ongoing products, completed products and related components used for TransferJetTM enabled devices. Our team of experienced test engineers provides unrivalled technical advice throughout the product development stages ensuring compliance success.
Interoperability Testing
With variety of TransferJetTM compatible devices at Allion test lab, we are able to make device selection that can be used for comprehensive interoperability test.
Self-Test Fixture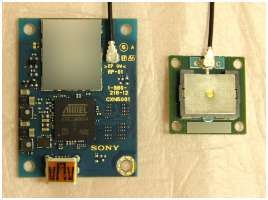 Allion provides TransferJetTM Protocol Conversion Layer (PCL) Test fixture, developed by TransferJetTM Consortium. This fixture allows Customers perform compatibility self-test which can later be evaluated as part of the official TransferJetTM certification/compliance test.
For details on required TransferJetTM test, inquiries or to obtain the test fixture, please contact us here.