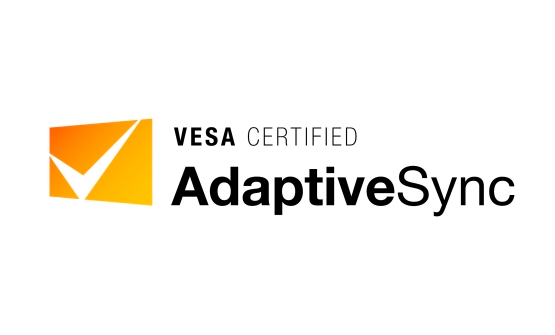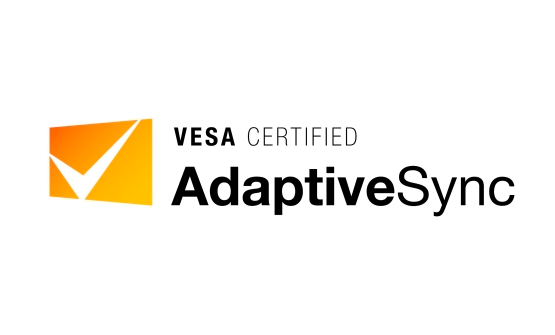 VESA AdaptiveSync
VESA AdaptiveSync is the first open standard for visual performance of variable refresh rate displays launched by the Video Electronics Standards Association (VESA®). It was created in response to display development and market demand, further improving visual quality and user experience for consumers.
Inquiry
VESA AdaptiveSync Certification Test
The VESA AdaptiveSync Certification Test specification consists of up to 50 rigorous performance test criteria and requirements. Key variables include refresh rate, flickering, GtG (including the limitation of overshoot and undershoot to ensure high-quality video), video frame drops, and jittering. Allion has the correct testing capabilities, equipment, and environments to provide the best test services and technical consultations to our clients.
VESA AdaptiveSync Certification Procedure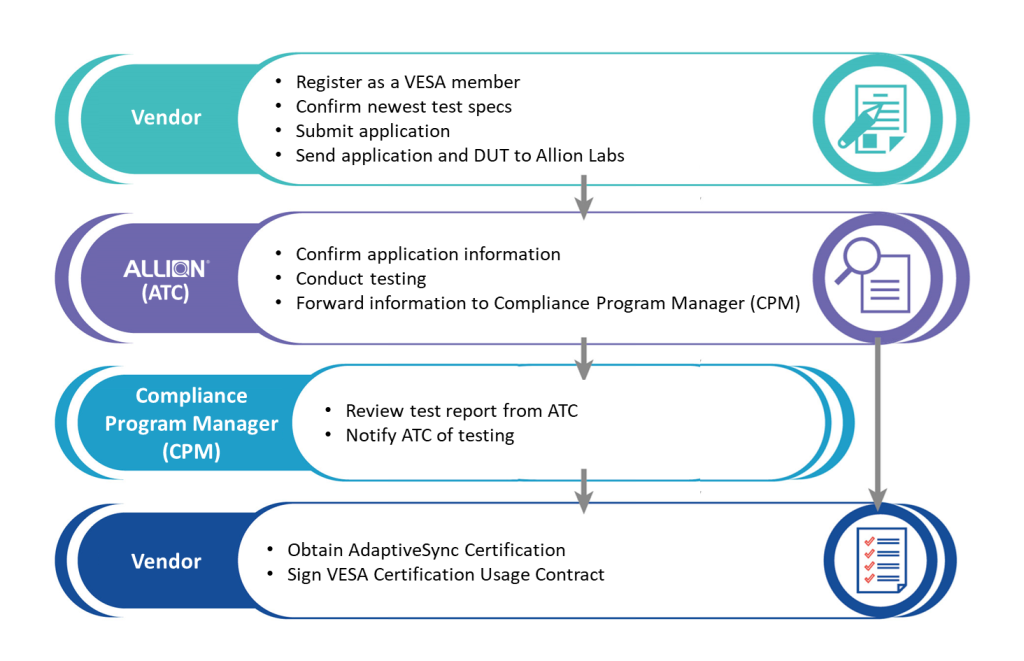 Service Items
VESA AdaptiveSync certification test
VESA AdaptiveSync certification self-test – similar test items and test environment as the VESA AdaptiveSync certification test and appropriate consultancy services before the actual certification test
Other VESA AdaptiveSync-related technical consultancy services
Test Items
Refresh Rate and Flicker test
Gray-to-Gray (GtG) Testing
Video Frame Drop Testing
Video Frame Rate Jitter Testing
HDR Testing
Supported Products
Any product which can meet VESA AdaptiveSync specifications, such as PC and notebook displays
World's First Test Lab to Offer VESA AdaptiveSync Certification Test
As the first VESA AdaptiveSync ATC in this industry, Allion granted the first VESA AdaptiveSync Certification in the world. We assist vendors with VESA AdaptiveSync Certification Tests, VESA AdaptiveSync Pre-Tests, and other related consulting and validation services.
About VESA Adaptive-Sync
VESA announced the AdaptiveSync Certification Test in 2022, including two specifications: AdaptiveSync and MediaSync. The AdaptiveSync specification is primarily designed for enhancing the performance of gaming displays; it requires high-variable refresh rate tests and a minimum supported refresh rate range of 60–144 Hz. Values in the logo include 144, 165, 240, and 360, which represent the maximum refresh rate the monitor can achieve during operation at native resolution.
The MediaSync specification on the other hand is created for jitter-free media playback supporting all international broadcast video formats. The specification requires the minimum supported refresh rate range of 48–60 Hz with no high-variable refresh rate tests. As for the VESA Certified MediaSync Display logo, there is no performance tier associated with this logo since the emphasis of product certification is on the absence of jitter and flicker rather than a high frame rate.
For more information, please refer to the VESA AdaptiveSync Official Website.
Related Test Services