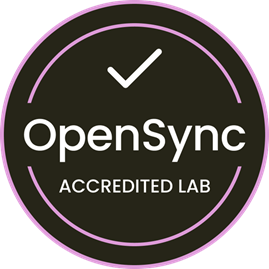 OpenSync Certification
Allion is the first Plume official OpenSync Authorized Vendor Test Lab (AVL), which was officially announced in OpenSync Summit 2023.
We can provide HomePass and WorkPass certification for both Gateway and Extender devices, including wireless and CPE devices.
Inquiry
OpenSyncTM is the only open-source software-defined networking framework that reliably and dynamically deliver and modifies programmable services at scale in CPEs (Communication Service Providers) and consumer networking devices. It enables the provision of dependable, secure, high-performance, and user-friendly wireless internet that seamlessly operates across diverse devices and software platforms.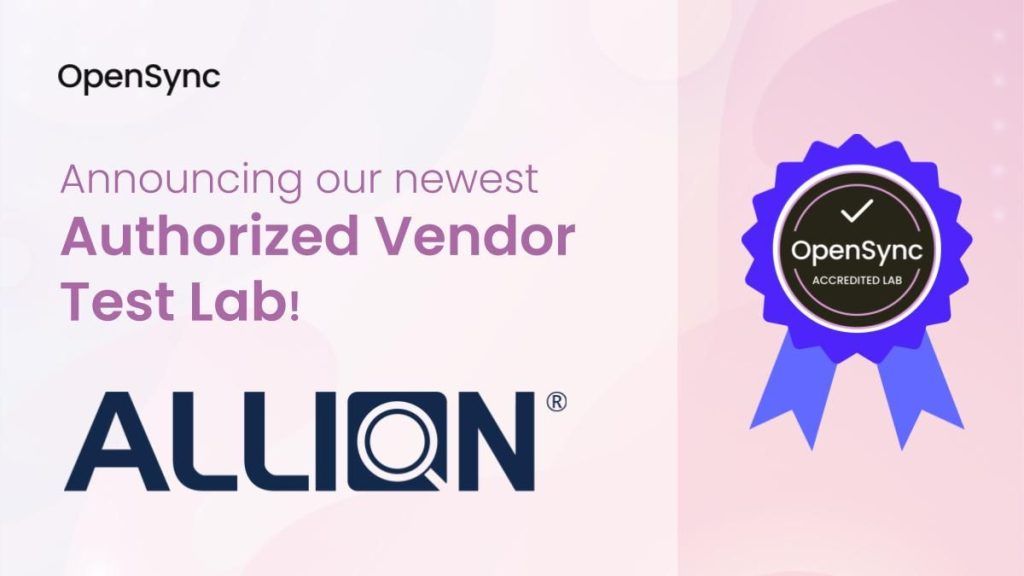 Allion has been announced as an Authorized Vendor Test Lab (AVL) by OpenSync. [Source]
About OpenSync Certification
As an Authorized Vendor Test Lab (AVL ) of OpenSyncTM, Allion provides OpenSync Certification for Gateway and Extender devices in the wireless or Customer Premises Equipment (CPE ) sector, specifically for smart home and small business applications.
OpenSync Certification serves as the conclusive step in the OpenSyncTM integration process, encompassing the validation of OpenSyncTM integration and assessing the preparedness of integrated products for the Plume production cloud environment.

What is Included in the Test?
The OpenSync Certification comprises three test cycles:
Functional Testing (FRV)
Customer Experience Testing (CXT)
Security Testing (SEC)

Functional Testing consists of:
Full execution of the FRV test suite, with prioritization of essential test cases (dev-debug image).
Testing of bridge and router network modes (if applicable).
Performance testing.
Speed tests with relevant third-party service (if applicable).
Refurbishment station readiness (if applicable)
Customer Experience Testing consists of:
Testing on staging (Beta) cloud environment.
Evaluation of the mobile app experience (if applicable).
Verification of audio and video streaming services, as well as VPN functionality.
Assessment of real-life environment performance.
User experience evaluation, including customer support, stability, and network responsiveness.
Limited scope Wi-Fi interoperability testing.
Testing of bridge and router network modes (if applicable).
Supportability assessment.
Security Testing consists of:
Secure storage and certificate management evaluation.
Remote access testing with device hardening (if supported).
Remote access testing without device hardening (if device hardening is not supported).
Firmware upgrade testing (if supported).
Assessment of open services and network ports.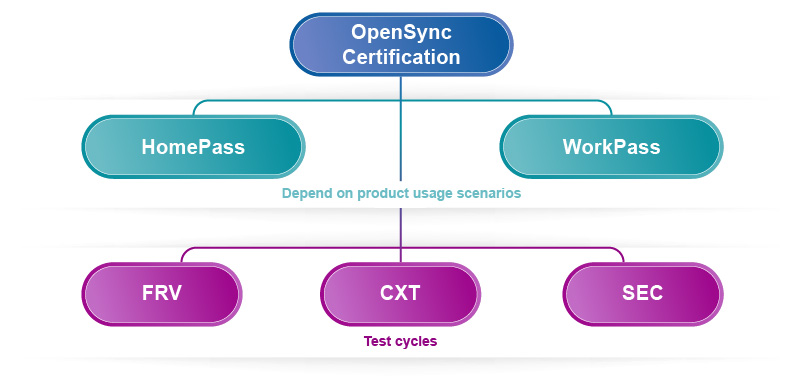 Benefits of Using OpenSyncTM
OpenSync is indeed the fastest-growing open-source silicon-to-cloud framework, and many leading companies and Communication Service Providers (CSPs) have already embraced and implemented it.
For Service Providers, OpenSyncTM can help to turn disjointed systems into a unified platform:
Unlock new revenue with hardware independence.
Utilize existing hardware units deployed in the field to enhance service offerings.
Empower subscribers with the flexibility to change or keep their current hardware without disrupting services.
Get unified insights across all OpenSyncTM enabled devices to increase ARPU and reduce costs.
For Devices, OpenSyncTM provides a competitive edge by:
Enhancing the value of devices through support new cloud-driven services.
Expanding market reach by accessing a customer base of over 45 million households.
Providing access to real-time statistics and insights about device performance, deployment, and user preferences.
For Developers, OpenSyncTM enables innovation by:
Building custom clouds using the Northbound APIs and developing unique applications.
Joining a community of like-minded developers to access valuable knowledge and resources.
▎ Some of the information presented here has been obtained from Opensync.io
In addition to conducting certification tests, Allion also specializes in providing customized testing services, including acceptance tests and pre-tests, to ensure the accurate implementation of OpenSync. If you require any testing services from Allion, please do not hesitate to contact us.